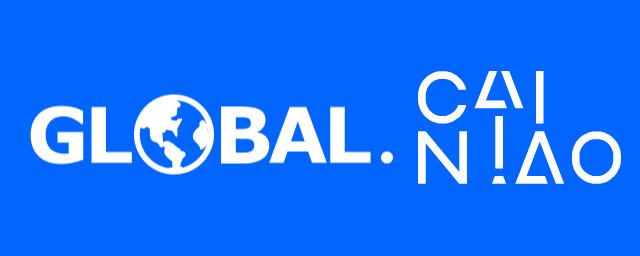 Global Cainiao is a Chinese postal and logistics company. Known earlier as China Smart Logistics Network, the postal operator was founded in 2013 by a group of large firms, including Alibaba Group. Presently it's one of the most influential private companies of China and one of the leaders in the postal sector of the economy. Initially, Cainiao focused on inland transportations, but nowadays is ships packages to any part of the world, and is known for cost-effective postal solutions. It makes Cainiao a popular partner with large online shops like Aliexpress, TAOBAO, eBay, etc.
With Cainiao you may ship large and small household utilities, food products (including temperature-sensitive products), and beauty goods. The postal operator provides door-to-door delivery for all its sendings. Cainiao cooperates with international logistics companies, including Yanwen, EMS, UPS, postal operators of Asia, Europe, and America. It provides warehouse services and its stores can be found all over the world. The company aims at digitising postal warehouses to make them less dependant on human hands. In 2015 the company created Logistics lab to test its logistics vehicles - robots created to compete with traditional delivery drivers.
Cainiao also provides financial services, it offers loans to its clients, loans are provided and repaid via the Alipay payment service.
On our website PostTrack.com, you can track your sendings transported by Global Cainiao. To find out where your parcel is, enter the tracking number in the field below and press the "Track" button. You will know the location of the item in a moment.
The tracking number, also known as the tracking number, is a unique identifier assigned to a shipment by the shipping service. With this number, you can easily track and locate your parcel anytime. Our platform supports bulk shipment tracking, allowing you to enter multiple tracking numbers to find several parcels simultaneously.
FAQ - Global Cainiao
The estimated time of delivery for Global Cainiao
A table on the delivery time of packages depending on the country of destination. Statistics generated for Global Cainiao packages with the status of Delivered
United States of America

~ 22 Days

Spain

~ 15 Days

Russian Federation

~ 19 Days

Italy

~ 18 Days

Canada

~ 22 Days

Israel

~ 21 Days

Germany

~ 17 Days

Ukraine

~ 22 Days

France

~ 14 Days

Australia

~ 23 Days

Brazil

~ 25 Days

Japan

~ 13 Days

Croatia

~ 14 Days

Netherlands

~ 17 Days

Romania

~ 31 Days

Poland

~ 16 Days

Pakistan

~ 16 Days

United Kingdom of Great Britain and Northern Ireland

~ 18 Days

Saudi Arabia

~ 19 Days

Belarus

~ 38 Days

Mexico

~ 24 Days

Morocco

~ 24 Days

New Zealand

~ 25 Days

Korea (Republic of)

~ 16 Days

Hungary

~ 19 Days

Portugal

~ 29 Days

Slovakia

~ 20 Days

Switzerland

~ 19 Days

Chile

~ 22 Days

Austria

~ 20 Days

Czechia

~ 22 Days

Qatar

~ 26 Days

Thailand

~ 18 Days

French Southern Territories

~ 15 Days

Greece

~ 28 Days

Turkey

~ 19 Days

Belgium

~ 20 Days

Kazakhstan

~ 40 Days

United Arab Emirates

~ 13 Days

Norway

~ 25 Days

Nigeria

~ 20 Days

Lithuania

~ 35 Days

Bulgaria

~ 21 Days

Finland

~ 23 Days

Slovenia

~ 39 Days

China

~ 21 Days

Ireland

~ 32 Days

Lebanon

~ 46 Days

Denmark

~ 26 Days

Bangladesh

~ 24 Days

Kuwait

~ 35 Days

Sweden

~ 28 Days

Latvia

~ 35 Days

Colombia

~ 29 Days

Singapore

~ 12 Days

Indonesia

~ 16 Days

Estonia

~ 34 Days

Argentina

~ 45 Days

Serbia

~ 22 Days

Malaysia

~ 20 Days

Sri Lanka

~ 29 Days

Ghana

~ 27 Days

Montenegro

~ 25 Days

Viet Nam

~ 19 Days

Bahrain

~ 13 Days

Cambodia

~ 16 Days

Peru

~ 32 Days

Hong Kong

~ 10 Days

Maldives

~ 21 Days

Tanzania, United Republic of

~ 15 Days

Algeria

~ 33 Days

Oman

~ 29 Days

Azerbaijan

~ 42 Days

Brunei Darussalam

~ 8 Days

Albania

~ 40 Days

Bhutan

~ 38 Days

South Africa

~ 58 Days

Puerto Rico

~ 21 Days

India

~ 40 Days

Myanmar

~ 36 Days

~ 33 Days

Kenya

~ 35 Days

Philippines

~ 17 Days
Global Cainiao. What is it?
Global Cainiao is the leading private company in the logistics industry, which is engaged in the cheap delivery of goods from China. Global Cainiao is the subsidiary company founded by the largest corporation dealing with sale of goods and their logistics - Alibaba Group. At first the company for the long time was specialized in the delivery of parcels as a domestic carrier, but for now Global Cainiao is the most popular and successful logistics operator in the world. Global Cainiao is the official and multi-functional parcel tracking tool for the Alibaba Group. Such postal and international carriers as: China Post, SingPost, USPS, China EMS, DHL, FedEx, UPS, Yanmen, SF Express and others - are in a state of direct partnership.
What types of deliveries does Global Cainiao provide?
Cainiao Standard Shipping (+ For Special Goods)
Cainiao Standard Shipping (+ For Special Goods) - Standard delivery (+ special items). This is a very cheap way to deliver, which naturally affects the terms of delivery and possible delays. Estimated delivery time of the shipment is about 30 days. If you're buying something on AliExpress, select Standard Shipping, that means that your product will be delivered by this particular carrier.
The parcel weight is limited to two kilograms, and shipping charges are calculated in ascending order with the step for every 150 grams of parcel. Prices and current rates for delivery you can check on the official website - Global Cainiao or in Online Stores from the Alibaba Group (Aliexpress, Tmall, TaoBao, etc.).
What about tracking? Parcels sent by this type of delivery are fully tracked. Starting from the country of origin to the country of destination.
What is sent via Cainiao Standard Shipping for Special Goods?
Non-standard attachments are being sent:
different degreasing chemicals: liquid-type, paste-type and powder-type. (Glue and oil bases are included in the exceptions);
products equipped with magnetic parts (with the exception of magnets themselves)
a variety of electronic products, originally equipped with lithium batteries (i.e. not delivered flat packed separately from the device). Such goods have to be strengthened by an additional layer of rigid packaging cover for sending.
What are the restrictions on sending goods?
it is not allowed to send something that can self-ignite or has a greater risk to explode or detonate;
it is prohibited to send goods subject to protection under intellectual property rights (this type of restrictions includes various works of art protected by copyright or related law, various secret production or breeding technologies, for example, new plant varieties, and others).
It is forbidden to send cold steel and firearms, as well as items similar to them. Shipping of piercing objects is also prohibited;
it is not allowed to send animal and plant food products. For example popular instant noodles, seeds and nuts, teas, etc.
Cainiao Super Econom (+ for Special Goods)
Cainiao Super Econom (+ for Special Goods) - this is the type of economy class delivery that performs shipment of goods of maximum allowed weight not more than 2 kg with a cost not exceeding $2. Delivery times take around 4-6 weeks. It will be possible to track package sent via Cainiao Super Econom only until it is on the territory of China or on the transit country territory. The sending will be delivered directly to your mailbox or post office. Cainiao Super Econom - is a great way to deliver the goods for those who like to order small and cheap goods with AliExpress.
Cainiao Super Econom for Special Goods is a bit more expensive than Cainiao Super Econom, because it has more advanced (specialized) list of goods allowed for sending compared to Cainiao Super Econom. Restrictions on the size of sending and delivery times are the same as with Cainiao Super Econom. Cainiao Super Econom for Special Goods tracking is only possible within the territory of China.
The list of allowed products includes:
products with a built-in battery;
products with built-in magnets (except for magnets in pure form);
powders;
liquids;
pastes.
All types are allowed except for explosives and highly flammables. The list of prohibited items is about the same as for the Cainiao Standard Shipping for Special Goods, as we described above.
What should I do if the tracking of the Global Сainiao parcels are not possible?
Global Сainiao starts to track all parcels not earlier than in a few days after the moment they were sent. If after 5-7 days nothing has changed, you need to open a dispute in the online store and check the information about your parcel with the sender. The sooner you react and solve this problem, the greater is your chance to receive the parcel in time without delay.
What does this status mean: "the parcel is delayed" upon delivery?
This may mean that the postal service has already received information about the sending of your parcel, but it still has not received the parcel itself, in order to send it to the sorting.
In addition, on it's way your package is being sorted not once, but two times. First it goes through the sorting procedure in China, and then goes to the sorting in the receiving country. Exactly these stages are responsible for the longest delays in the delivery of parcels.
You should also take into consideration that during the holidays the delay timing of your parcel on the sorting stages are extended only because of the high workload of post offices.
In which countries send parcels Global Cainiao?
Global Cainiao sends parcels to almost all over the world, in more than 200 countries. Except countries closed to the transport and logistics posts, or countries engaged in military actions. It is logical that the fastest delivery will be to the countries neighboring China.
To be on the safe side check in advance with your carrier with whom Global Cainiao cooperates - approximate delivery times and possible changes. It is important to note that every year Global Cainiao opens up new directions for sending parcels, expanding list of partners.
The Advantages of Global Cainiao delivery
One of the main advantages of the Global Cainiao company is the low cost of delivery.
The possibility to make an order with free shipping.
The service of informing the customers about the location of parcels (tracking service).
Why is shipping free?
In fact, the delivery is paid, simply the cost of your product is increased for the cost of shipping. The same product marked as "paid delivery" from another vendor will cost much cheaper. All because the shipping cost will not be included in the price of the goods.
When it comes to very cheap goods worth no more than one or two dollars, then we are talking about very small parcels that are sent not in boxes but in envelopes. These envelopes are determined as a gift at registration, and not as a commodity, for which you paid money.
On the one hand you might think that sending envelopes with free shipping is a very disadvantageous idea for those involved in transportation. But in fact it is not, because your parcel is not transported alone, but together with other parcels with paid services. In addition, one of the main secrets of the mass free delivery is a wholesale and combining of many small parcels into large shipments. That is why the practice of free shipping of small parcels is quite possible and perfectly implementable.