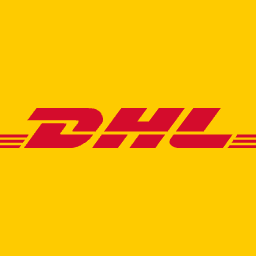 DHL Global is the international express delivery service that came into being in 1969 when continental America needed a reliable and quick postal connection with Honolulu, the capital of the Hawaii state. The project proved to be so successful that the postal operator started broadening its geography until it became one of the best postal delivery services. Currently, DHL is a member of the Deutsche Post AG , its headquarters can be found in Bonne.
DHL offers express delivery service for letters, documents, and parcels. It also provides pickup and delivery solutions for companies all over the world. The postal operator offers solutions in e-commerce logistics. DHL delivers all possible types of cargo to any place on the globe. Its network operates in 220 states of the world. In each of these countries DHL offers its speediest delivery - bringing goods to recipients within 24 hours.
DHL uses all sorts of transport to deliver sendings, the list includes bicycles, trains, cargo airplanes, etc. Since recently the postal operator uses drones, most frequently - to bring medicines to remote regions. This is especially urgent for some African areas with complex terrain. It's a challenge to reach them by land, but drones can easily reach them and deliver medicines or bring blood samples from those places to medical laboratories. This assist in preventing spreading of such dangerous diseases like Ebola.
On our site PostTrack.com, you can track your deliveries being shipped by DHL. Enter the tracking number of your letter or parcel in the field below the text and press "Track".