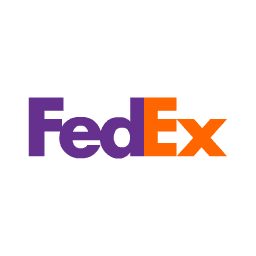 FedEx is an example of a company that started as a local postal operator and later developed to an influential corporation. It was founded in 1997 in the U.S. and at first, it offered only express shipping services. It developed several branches focusing in certain postal services, like ground delivery for small parcels, regional delivery of cargoes, air delivery between the USA and the Caribbean area, etc. Since then FedEx also started providing logistics and technology services. In order to supervise all these companies, FDX Corporation was founded. Later the enterprise was rebranded and became FedEx Corporation. The company is one of the leaders in the fields of transportation and e-commerce.
Now the company focuses on long-distance express deliveries and has a large air fleet for shipping mail and cargo to all parts of the world. It actively uses Boeings, Airbuses and Cessna planes. The postal operator cooperates with aircraft manufacturers to create small cargo planes for quick air delivery. FedEx wants to replenish its fleet with medium airplanes with huge doors and specially designed interior. The postal company needs such planes as perfect tools for its numerous cargo flights.
Speaking of tools, FedEx is interested in using blockchain in its work. The company plans to use this technology for sharing info on mail and cargo delivery with its clients. There are also simpler ways to find out where is your sending while it's being shipped by the FedEx service.
You can track your mail or cargo on our site PostTrack.com. Just enter the tracking number in the field below and press "Track".