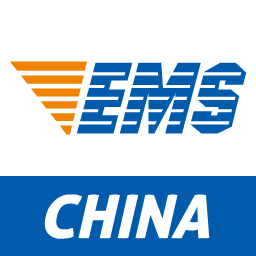 China Post Express Mail Service Track & Trace
China Post Express Mail Service (China Post EMS) - is the postal service that may have been called a branch of the China Post, except for one thing. Created in 2010, this company has already entered the list of leaders among postal service providers both in China and abroad. Presently, it's a large independent firm that is considered to be among the best in the field of express delivery and logistics services. China Post Express Mail Service possesses an air cargo company (China Postal Airlines) and a corporation focusing on logistics issues (China Post Logistics). China Post Express Mail Service provides express-shipping all over China and to over 220 states and regions worldwide.
This postal service owns the EMS brand; EMS stands for Express Mail Service. It means the Chinese company is a partner of the international postal service for express delivery and merchandise. EMS clients pay for accelerated delivery of their postal articles, and the service itself is not a separate company, but a form of cooperation between local postal operators. In China, the EMS services are provided by China Post EMS. The independent audit of the postal services quality is carried out annually.
Apart from express shipping services, China Post EMS deals with contract logistics and LTL (less-than-truckload) shipping. The company offers three delivery regimes: premium, standard, and economy. Its clients can also use a COD (cash on delivery) service. Within China, the company provides a premium delivery product: Next Morning Delivery service. A postal article is literally delivered to a recipient within 24 hours carried by domestic cargo flights. China Post EMS actively cooperates with large online retailers, such as Aliexpress to deliver the ordered goods to all parts of the world.
If the postal item is delayed, the fee is returned to the client as compensation. This rule applies to both Chinese and foreign clients of the service. The company also compensates for item loss or shortage, and content damage caused by shipping.
Money is prohibited from mailing as EMS shipments, as well as substances harmful to health. A complete list of items prohibited from shipping can be found on the company's site.
On this site PostTrack.com, you can follow the shipping of your parcels and mail when they are on their way to or from the Chinese state. Please, enter the tracking number of your postal item, press Track, and define its location.