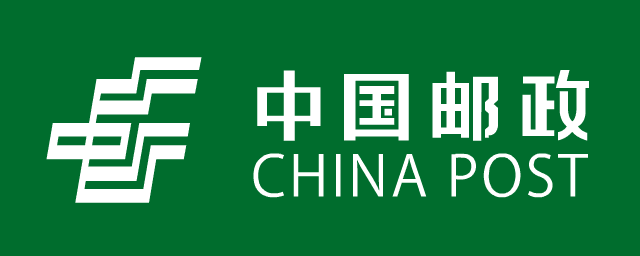 China Post is a large postal enterprise of the Chinese republic. The company manages a network of postal lines, cooperates with well-known postal brands, and expands its influence in the market of postal services. The company focuses on mail delivery (in the Chinese state and to other parts of the world), confidential correspondence delivery, money transfer, developing logistics routes, and e-commerce. Postal services existed in China two thousand years ago. In its modern form the postal operator came into being in the second half of the 20 century.
Since 2007 China Post cooperates with EMS - the international express mail delivery service. Their bilateral cooperation helped the Chinese postal operator to optimize its postal routes and add new services to its portfolio. With its partners from EMS, China Post provides a next day delivery service, next morning delivery option, overnight postal air delivery, etc. The company constantly enriches its postal air fleet.
To implement not only postal, but also financial services China Post created a saving bank. It offers saving deposits in yuans and other currencies. China Post gives access to such international money transfer gateways as Western Union. With China Post you can send your money to more than 200 of states and regions worldwide. The Chinese postal operator also provides currency exchange. China Post also offers life insurance services -via the China Post Live entreprise.
On our site PostTrack.com you can track your sendings delivered by China Post. Enter the tracking number in the field below and press the "Track" button.
The tracking number (track number) is a unique identifier of the shipment, with the help of which the parcel can be always tracked and easily located. Tracking number is provided by the shipping service.
FAQ - China Post
The estimated time of delivery for China Post
A table on the delivery time of packages depending on the country of destination. Statistics generated for China Post packages with the status of Delivered
United States of America

~ 20 Days

Germany

~ 19 Days

United Kingdom of Great Britain and Northern Ireland

~ 17 Days

Canada

~ 18 Days

Switzerland

~ 17 Days

Ireland

~ 21 Days

United Arab Emirates

~ 23 Days

South Africa

~ 37 Days

Finland

~ 24 Days

Netherlands

~ 17 Days

Belgium

~ 19 Days

Norway

~ 18 Days

French Southern Territories

~ 19 Days

China

~ 16 Days

Singapore

~ 10 Days

Austria

~ 19 Days

Australia

~ 16 Days

Iceland

~ 26 Days

Qatar

~ 35 Days

Romania

~ 44 Days

Ukraine

~ 35 Days

Denmark

~ 24 Days

Sweden

~ 32 Days

Korea (Republic of)

~ 15 Days

New Zealand

~ 15 Days

Mexico

~ 44 Days

Indonesia

~ 28 Days

Japan

~ 11 Days

Hong Kong

~ 8 Days
How to track China Post parcel?
Step-by-step guide to track China Post parcel
To know how to track China Post parcel, you should read this instruction carefully. There are 3 ways how you can do it with the help of PostTrack.com website.
First Way (Global Parcel Tracking System)
Visit PostTrack site: https://posttrack.com;
Find input field with "Track" button;
Input parcel trakcing number or several tracking number (Up to 40 tracking numbers);
Click on "Track" button and you will see parcel tracking information.
Video instructions: How to track China Post parcel?
Second Way (App Post Track For iOS and Android devices)
Open application "Post Track" on mobile device;
Press (+) buttons;
Input tracking number(s) in input fields and press "Track" button, you will see China Post tracking details.
Third Way (Official Site of the China Post)
Visit official China Post site: http://yjcx.ems.com.cn/qps/yjcx;
Input parcel tracking number, for example:

LO760897496CN

;
Click on 查询 button and you will see tracking result.