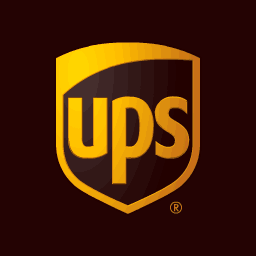 UPS. United Parcel Service Track & Trace
United Parcel Service or UPS is an American company focusing on package delivery within the state and abroad. The UPS branches deal with cargo air delivery, freight and logistics services. The company's headquarter is in Sandy Springs, Georgia (USA). The postal operator was founded in 1907 when the delivery of goods and letters was made mostly on foot and bicycles. Nowadays it's a large postal company operating in international market. Its major task is extra-fast delivery of packages and documents. The company keeps extending its portfolio, offering such services as trackload transportation (LTL) and supply chain services.
The company's three major segments of postal operations are:
Delivery within the USA,
International package delivery, and logistics services in more than 170 countries.
UPS offers perfect shipping tools for many online stores.
With the help of its postal air fleet UPS delivers packages from Asia, Europe and Americas to the USA or vise versa within a couple of business days.UPS provides shipping solutions for small business, that include effective management of shipping expenses and offers expert guidance for those starting small start-ups. Larger companies partner with UPS to develop shipping solutions and apply postal technologies to maintain supply chains to satisfy their clients. UPS aims at simplifying shipping procedures so that its clients can import and export goods in the simplest way.
Remember, that you can track your deliveries shipped by UPS on our site PostTrack.com. To find out where your package is, enter the tracking number in the corresponding field and press "Track".