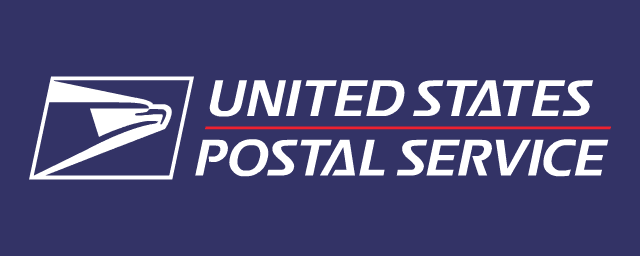 The United States Postal Service (USPS) is one of the largest companies in terms of ranking by the number of employees in the world. The beginning of the postal service is associated with the hero of the Civil War, Benjamin Franklin, and dates back to 1775. Today, more than 600 thousand people work in the USPS.
At the legislative level, it is established that the duties of the USPS include the provision of postal services to all citizens of the country at the same tariffs. It serves not only the civilian population but also army and naval facilities. USPS annual income is more than 70 billion dollars.
The postal service has several limitations for sending packages. For example, you can not send a parcel if its weight is more than 70 pounds. Until 1878, the mail worked every day, seven days a week. Due to the heavy workload, employees organized strikes at several post offices, so the management was forced to set a Sunday a day off. In this mode, the mail is working now.
The United States Postal Service provides the following services:
Express Mail. Mail is collected once a day and sent the next morning;
Priority Mail. Delivery is valid for 3 days;
First-Class Mail. Delivery of letters, postcards, parcels takes place over 2 days.
USPS is the first postal service that launched self-service automatic kiosks, thanks to which everyone can send a package to any corner of the country. If you want to buy a stamp in such a post kiosk, be prepared for the fact that payment is made only by bank cards.
Few people know that the famous writer Charles Bukowski worked for more than 10 years at the USPS. He shared with readers interesting stories from this period of his life in the novel "Post Office".
How to track the parcel from the USA? Use the PostTrack service. Specify the tracking number of the parcel and you will see at what point it is right now. You can do this at any time on our website. PostTrack - millions trust us!
The tracking number (track number) is a unique identifier of the shipment, with the help of which the parcel can be always tracked and easily located. Tracking number is provided by the shipping service.
FAQ - United States Postal Service (USPS)
How to track USPS parcel?
Step-by-step guide to track USPS parcel
To know how to track USPS parcel, you should read this instruction carefully. There are 3 ways how you can do it with the help of PostTrack.com website.
First Way (Universal Parcel Tracking System)
Visit PostTrack site: https://posttrack.com;
Find input field with "Track" button;
Input parcel trakcing number or several tracking number (Up to 40 tracking numbers);
Click on "Track" button and you will see parcel tracking information.
Video instructions: How to track USPS parcel?
Second Way (Official Site)
Visit official USPS site: https://usps.com;
Find input filed "Search or Track Packages";
Input parcel tracking number, for example: LX003394678US (You can input 35 tracking numbers, separated by commas);
Press "Enter" or click on search button and you will see tracking result.
Third Way (For iOS and Android devices)
Open application "USPS Mobile" on mobile device;
Select Track section;
Input tracking number(s) in input fields and press "Track" button, you will see USPS tracking details.
How to find the nearest USPS Post Office?
To find the nearest post office, follow these steps:
Visit the official page Find Locations USPS;
Select Location Type (for example: Post Offices and Approved Postal Providers);
Input City and State, or ZIP Code (for example: New York, NY or 10001);
Press "Search" button;
In case of a successful search, you will see a list of post offices indicating: address, phone number and time of work.