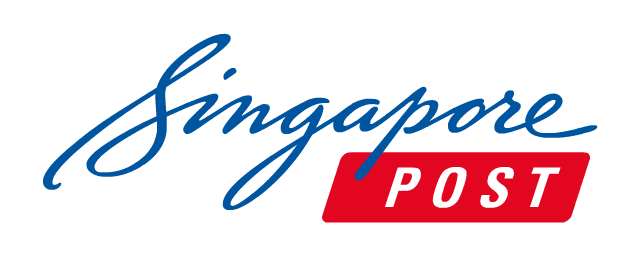 The Singapore postal service known as SingPost is responsible for domestic and international postal deliveries. Postal services were available in this area since the early 19 century. At first, mail services were run by military authorities, the volume of correspondence was rather small and there used to be only one post office in the city. Presently, the Singapore post has almost 100 post offices and agencies, its postmen collect letters from almost 9,000 posting boxes located all over the island.
SingPost provides a wide range of services, including traditional mail delivery, paying bills and personal loans, license renewals, remittances, application of passport, etc.
The SingPost company runs a number of subsidiaries, focusing on e-commerce logistics solutions; storage, shipping, freight, and courier services. You can choose among various storages, safe and secure, easily accessible by transport, and available 24/7. There are also vine storages that offer optimum condition for keeping valuable wines.
The postal operator also offers financial services. In Singapore post offices and kiosks you can pay for the services (insurance, telecommunication, transport, healthcare bills), purchase tickets, etc. The payments and correspondence can be managed through a Digital Mailbox. The Western Union money transfer service is also available at Singapore post offices. For those running lead generation campaigns, SingPost offers cost-effective maildrop solutions to distribute promo materials all over Singapore. On our site PostTrack.com, you can track your sendings shipped by SingPost. Please, enter the tracking number of your letter or parcel in the field below and press the Track button.
The tracking number, also known as the tracking number, is a unique identifier assigned to a shipment by the shipping service. With this number, you can easily track and locate your parcel anytime. Our platform supports bulk shipment tracking, allowing you to enter multiple tracking numbers to find several parcels simultaneously.
FAQ - SingPost (Singapore Post)
The estimated time of delivery for SingPost (Singapore Post)
A table on the delivery time of packages depending on the country of destination. Statistics generated for SingPost (Singapore Post) packages with the status of Delivered
Singapore

~ 9 Days

Algeria

~ 24 Days

Saudi Arabia

~ 17 Days

United States of America

~ 19 Days

Australia

~ 23 Days

Japan

~ 8 Days

Malaysia

~ 8 Days

Bulgaria

~ 28 Days

Canada

~ 19 Days

Thailand

~ 8 Days

China

~ 11 Days

Qatar

~ 12 Days

Korea (Republic of)

~ 9 Days

Indonesia

~ 16 Days

New Zealand

~ 16 Days

Brazil

~ 37 Days

Switzerland

~ 13 Days

Serbia

~ 19 Days

Pakistan

~ 15 Days

Mozambique

~ 33 Days

Hong Kong

~ 9 Days

United Arab Emirates

~ 11 Days

Norway

~ 19 Days

Viet Nam

~ 12 Days

Macedonia (the former Yugoslav Republic of)

~ 20 Days

Albania

~ 23 Days

Israel

~ 20 Days

Kuwait

~ 25 Days

Mexico

~ 22 Days

Cabo Verde

~ 18 Days

Turkey

~ 17 Days

India

~ 12 Days

Ukraine

~ 19 Days

Nigeria

~ 21 Days

Romania

~ 31 Days

Kazakhstan

~ 19 Days

Bangladesh

~ 13 Days

Montenegro

~ 15 Days

Morocco

~ 27 Days

Tanzania, United Republic of

~ 16 Days

Spain

~ 24 Days

France

~ 19 Days

Philippines

~ 15 Days

Oman

~ 16 Days

Angola

~ 28 Days

Bahrain

~ 9 Days

Chile

~ 27 Days

Italy

~ 21 Days

South Africa

~ 33 Days

Lithuania

~ 28 Days

Lebanon

~ 46 Days

Moldova (Republic of)

~ 15 Days

Germany

~ 10 Days

Georgia

~ 33 Days

Brunei Darussalam

~ 10 Days

Finland

~ 22 Days

Mauritius

~ 16 Days

Peru

~ 5 Days

Ghana

~ 24 Days

Taiwan, Province of China

~ 9 Days

Egypt

~ 11 Days

Azerbaijan

~ 22 Days

Kenya

~ 22 Days

Colombia

~ 40 Days

Ireland

~ 25 Days

Malawi

~ 13 Days