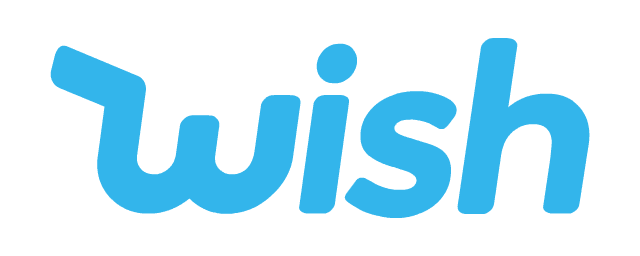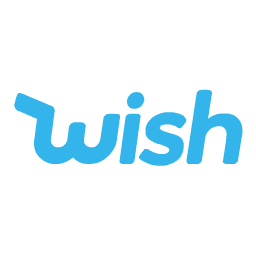 Wish Track & Trace Order
Wish is a trendy mobile e-commerce platform that permits buyers to search and purchase goods from third-party sellers. In 2010, Danny Zhang and Peter Szulczewski started Wish in San Francisco, where ContextLogic Inc. manages it.
Since the beginning, this online marketplace has become the shop to sell and buy worldwide due to its remarkable advantages and features. 300+ million shoppers in more than 80 countries buy & sell items through the wish platform.
Wish works with ultimate browsing technology to personalize the e-commerce experience for each client.
Merchants can enter their items on Wish and sell them straight to buyers. It is essential to note that this platform works with different payment systems, and it is not responsible for managing returns, and it doesn't store the items themselves.
Wish offers no registration fees, but it is committed to only attract major vendors with top quality products and customer service. Sellers aren't expected to pay a listing fee, but they have a revenue share of 15%.
More than 85% of Wish merchants export straight from China, so it takes approximately between 15 and 30 days for clients to get their items.
The most popular categories on the Wish platform include:
Clothes;
Electronic Gadgets;
Skincare and Makeup;
Home Decor;
Newborns, Babies and Kids;
Accessories;
Phone-Upgrades.
Selling and buying goods on Wish is easy and straightforward. Use PostTrack to track parcels and orders from Wish.
The tracking number, also known as the tracking number, is a unique identifier assigned to a shipment by the shipping service. With this number, you can easily track and locate your parcel anytime. Our platform supports bulk shipment tracking, allowing you to enter multiple tracking numbers to find several parcels simultaneously.
FAQ - Wish
How do I track an order?
Wish allows verifying the delivery status of the order on the Order History Page.
Wish Mobile App
Entering your Order History from your mobile equipment is easy. Tap on the individual item to see the order's estimated date of arrival and tracking history.
Wish Web Site
On the site, go to Order History, click Order Details, and finally, on Item Details. There you would find the article's estimated date of arrival and tacking history.
It is essential to mention that depending on the store's shipping arrangement, it can be challenging to find the tracking information.
Use Post Track for tracking and managing parcels.
PostTrack.com allows you to track any parcels from any postal services and carriers. Please note that you can track your package even if you don't know the delivery service, as Post Track can automatically detect carries by tracking number. Thanks to this technology, Post Track can find the location and status of the item.
How much does shipping cost?
One of Wish's primary goals is to maintain low shipping costs.
Shipping costs are applied individually and not per order since products are ship from multiple stores. Depending on the size, weight, and destination, the fees are calculated. In your cart at checkout, you can see the shipping cost per item.
Please note that stores choose the best way to send their items. They can ship the products in separate packages or all together.
Wish sometimes offers a limited-time promo that permits you to pay one flat rate for the entire order instead of paying the shipping cost per item. The amount is displayed in the cart before checking out.
When you see the term "Just Pay Shipping" in Wish, it means you have to select the right size and color variation to receive the item as free. For these products, you only pay the shipping cost.
What is Wish's money back guarantee for delivery dates?
Wish provides an estimated delivery and a maximum delivery date for every product ordered. If, for any reason, your order isn't delivered by the ultimate delivery date, Wish gives you a full refund.
What is an estimated delivery date?
The estimated delivery date is the date the item should arrive. The way Wish calculated the estimated delivery date is by referring to past shipping data from other customers in the area who have received items from the store. Please note that sometimes delays can occur, and that's why there is a maximum delivery date.
What is the maximum delivery date?
The maximum delivery date is calculated for those unexpected things that can cause delays. This date is the final date that the item can be delivered.
What is the Money Back Guarantee?
Wish offers a full refund for those items that aren't deliver by the maximum date. If you want to request a refund, go to the Order History and open a ticket for the non-delivery item.
If your item isn't delivered by the maximum delivery date, you're eligible for a full refund for that item.
We strongly suggested using PostTrack.com, which offers an online package tracking system in detail.
Which countries do items on Wish ship to?
Stores on Wish often ship worldwide. As shipping availability depends on the store and your location, all the products you see in your browser are the ones that can be sent to your country.
Most Wish stores ship products to P.O. Boxes. But, there are many types of items that can't be delivered to a P.O. box. For instance, large products, valuables, or items shipped via carriers such as DHL, FedEx, or UPS may need a physical mailing address or signature confirmation to be successfully delivered. Please consider this before placing these orders on Wish.
PostTrack.com tracks all packages from all couriers no matter where the items are ship to, try Post Track services today.
My package is late. What should I do?
There are some occasions where it can occur postal service delays. Some of the reasons for these delays are weather, high packet volume, and the ongoing global pandemic.
Wish extends a Money Back Guarantee on all parcels.
The platform estimates a maximum delivery date for each package. Keep in mind that all setbacks are out of Wish control.
If an article is not received by the maximum delivery date, it is wise to follow the Order History item and communicate with customer support. Wish Assistant will help you with a resolution.
The most effective way to track your package is to use PostTrack.com, the best tracking system in the market.
Post Track will show you the status of your package, which can be:
Not Found - the information on the parcel has not been detected. There is no parcel location.
In Transit - the package has been successfully registered with the carrier, and it is sent to the recipient.
Pick Up - the parcel has arrived at the post office and will come soon. If you don't send the delivery to your house, you can pick it up at the post office.
Delivered - the package is in your hands.
Alert - there is a delivery issue. Read the problem description and status description. Usually, the action is required to fix the problem.
Not Delivered - the courier service tried to deliver the package, but it was unsuccessful. Contact the courier office for more information.
Expired - the tracking period has expired. Reports about the parcels have not been updated for a long time. Contact Wish for a resolution.