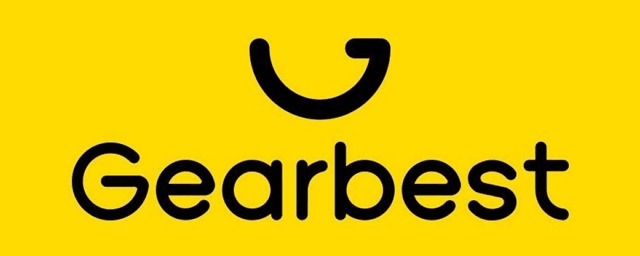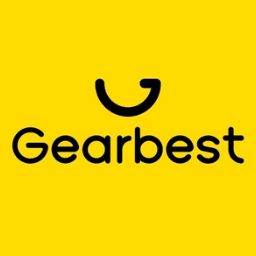 GearBest Track & Trace Order
GearBest is a globally buying wholesale electronics supplier. It provides customers with an exceptional collection of fantastic devices, a terrific eCommerce experience, speedy delivery, and superior client assistance.
When you buy at GearBest, you're purchasing numerous amounts of the same product so that you can save money.
One of the top features about GearBest is that when you purchase, you make the transaction directly with them, not a seller.
This Chinese company was registered on December 17, 2013, in Guang, Dong. China Zhicheng Technology Ltd. is the regulating consortium, and it is conducted out of Shenzhen.
In GearBest, it is possible to find everything you need, from electronics to clothes, but it specializes in providing low prices for laptops, headphones, smartphones, and smartwatches.
GearBest offers a unique buying experience as it cuts down the middleman, so you order directly from them. It has multiple warehouses to store tons of articles from popular brands like Xiaomi, Intel, Lenovo, Chuwi, and much more.
Shipping companies like EMS, FedEx and DHL work with GearBest to deliver their international shipments.
When you buy at GearBest, you enter a unique loyalty program. This program allows you to gain points every time you buy. Once you have enough points, you can turn them into cash or vouchers and use them for your next transactions.
It is also regularly organizing promotional games to win points to save money by reducing the prices.
GearBest offers a top-quality inventory, global warehouses, payment security, and affordable prices.
The tracking number, also known as the tracking number, is a unique identifier assigned to a shipment by the shipping service. With this number, you can easily track and locate your parcel anytime. Our platform supports bulk shipment tracking, allowing you to enter multiple tracking numbers to find several parcels simultaneously.
FAQ - GearBest
What Shipping Method Does GearBest Use?
GearBest presents four freighting procedures:
Unregistered - Free Shipping;
Registered;
Priority line;
Expedited Shipping.
It is essential to notice that standard delivery is a good option for most countries. The best freighting method is the priority line that can ship to almost all countries.
GearBest doesn't transport to places like South Sudan and Palestine.
Since GearBest has several warehouses worldwide, the shipping time varies. For instance, if the product is ship from China, the delivery time is approximately between 18 and 30 days.
We suggest shipping from a warehouse near the delivery location for faster delivery. Please note that additional costs may apply.
The shipping costs rely upon the item's weight, the delivery location, the warehouse, the origin, and other factors. Once you make an order, you can see the shipping cost.
When you order, it is crucial to select the precise location and storage place, and finally, choose your preferred delivery method. With all of this data, you can determine the delivery quote.
We strongly suggest using Post Track for tracking your orders from GearBest. Post Track can quickly follow and locate your package using the tracking number. The shipper company gives the tracking number.
Post Track allows you to track several packages through different shipping services in one platform.
Can Couriers Delivery To Remote Areas?
It is possible to order from GearBest even if you live in a remote area.
If you select FedEx or DHL, they can charge you with a quote for remote area cost. It is rare for this to happen, but if the shipping location is at a great distance from the primary logistic stations, it is possible.
Please keep in mind that GearBest's customer service department will reach to you to explain the matter. FedEx and DHL usually charge an extra $30 to deliver in remote areas.
You can also deliver using GearBest standard shipping or flat rate shipping method if you want to avoid paying extra money. GearBest will pay you back the delivery quotes' difference.
If you're shipping to a remote area, it is imperative to use Post Track to track your parcels. It is crucial to know where your items are every step of the process.
When you use Post Track, you can follow your package from the beginning and notice any issues immediately. This allows you to address the problem as soon as possible, saving you time and money.
Can GearBest Deliver To A PO Box And APO Address?
GearBest doesn't recommend shipments to a PO Box or APO address. Please note that most courier companies don't deliver packages to APO or PO Box locations.
It is in your best convenience to hand over a physical location to expedite the shipping process.
Choose Flat Rate Shipping if you need to send the parcel to a PO Box or APO direction. The package must be less than 2 kilograms. Keep in mind that if the item is heavier, it is inescapable to give a personal address.
Use Post Track to record all your shipments, especially if you're sending your items to a PO Box or APO address. It is crucial to know precisely when and where your package is delivered to make sure you pick it up promptly.
GearBest provides you with a tracking number as soon as you place the order. Enter this number into the Post Track platform and follow your package steps.
In case you become aware of any issues with your shipment, contact GearBest customer service. They provide fantastic support in English, and they're always willing to help you. You can get them 24/7.
What Happens If An Item Is Delivered Incomplete?
Even though GearBest has an excellent service on some occasions, an item might be delivered missing an element. If this happens, do this:
Contact GearBest customer service and provide the following information:
Order number;
Product Code;
Missing part - if you don't know which element is missing, don't worry. GearBest helps you identify the lost part.
If the lost part is an expensive and critical element of the item, GearBest will address the issue by entering a "lost/stolen in delivery". For smaller or accessory parts, Gearbest will usually resend the missing piece.
Post Track allows you to know where your package is at all times. Having this information makes it easier to claim if there is a missing part.
Remember, Post Track is a global package tracking method that makes it easier to have your package's delivery condition on your computer or mobile device.
What Happens If My Package Is Detained At Customs?
Local customs will commonly inspect the items you import from GearBest. Most of the time, there is no problem because:
GearBest gives all the required paperwork for proper delivery.
The majority of countries have a straightforward policy to import most types of consumer devices.
The shipment company like UPS, FedEx, and DHL is in charge of doing the custom process.
The courier usually pays if there is an import tax or other fees. Once they deliver your items, they charge you the cost.
GearBest follows each delivery to contact you if there is an issue with the delivery time due to customs or other problems.
But since it is solely your responsibility, it is best to track your parcels using Post Track as you can notice immediately if your package is delayed in customs.
Tracking your items with Post Track allows you to contact GearBest customer service or the courier immediately if something happens to your parcel. Addressing your shipping issues makes it easier to solve the problem before it becomes a crisis.