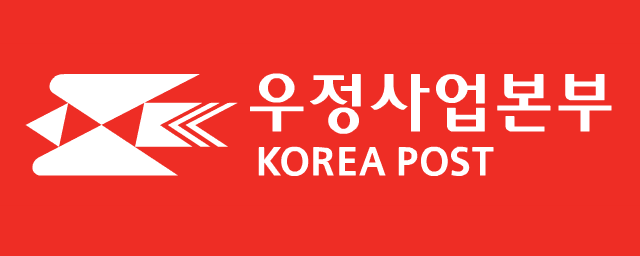 Korea Post is a national logistics company responsible for postal services, as well as some insurance services. The post is managed by the Ministry of Science, Information and Communication Technology. The headquarters of the post office is located in Sejong.
The development of Korean mail service is lost for centuries. An analogue of the postal or courier service has existed throughout the history of Korea, starting from the era when a united state did not yet exist. The new period of Korea Post have begun in the 1880s thanks to one man named Yon-Sik Hon. In front of Seoul's largest post office there is a well-deserved monument erected on November 18, 2012 in his honor as the founder of the Korean post. In 1883, Yon-Sik Hon traveled around the United States, studying the experience of USPS, the state postal service. After returning to Korea, he convinced King Kodjon of the importance of a modern postal system, which led in 1884 to the creation of the Korean Post Office. Yon-Sik Khon was appointed general postmaster. On the first floor of the "Postal Tower", the main office of Korea Post, there is an invisible museum of postage stamps, which is free of charge for visiting. Korea's first postage stamps were printed on November 18, 1884.
If you purchased a product from a Korean online store, there will be a high probability that your track number will end with the letters KR. This means that the national mail Korea Post will control the entire delivery process and will be responsible for your parcel.
As a rule, the mail works very quickly and in about 5 days the parcel will leave the country and go on to you. When making a package, each sender is given a special number for tracking it. The number is entered into the database so that you can easily find your package.
If you want to track the parcel easy, use our website PostTrack.com to do it. You need only to input your tracking number and get the result. Together with our site you can easily track the package from the Korea Post using only a track number.
The tracking number, also known as the track number, is a unique identifier assigned to a shipment by the shipping service. With this number, you can easily track and locate your parcel at any time. Our platform supports bulk shipment tracking, allowing you to enter multiple tracking numbers to locate several parcels at once.
FAQ - Korea Post
The estimated time of delivery for Korea Post
A table on the delivery time of packages depending on the country of destination. Statistics generated for Korea Post packages with the status of Delivered
United States of America

~ 13 Days

Canada

~ 15 Days

Japan

~ 8 Days

Thailand

~ 9 Days

Germany

~ 13 Days

United Kingdom of Great Britain and Northern Ireland

~ 8 Days

Korea (Republic of)

~ 10 Days

Russian Federation

~ 13 Days

Singapore

~ 7 Days

China

~ 20 Days

Indonesia

~ 16 Days

Israel

~ 13 Days

Viet Nam

~ 9 Days

France

~ 10 Days

Italy

~ 12 Days

Ireland

~ 22 Days

Malaysia

~ 14 Days

Brazil

~ 27 Days

Taiwan, Province of China

~ 10 Days

Australia

~ 31 Days

Kazakhstan

~ 15 Days

India

~ 14 Days

Ukraine

~ 12 Days

Mexico

~ 24 Days

Philippines

~ 7 Days

Chile

~ 16 Days

Netherlands

~ 20 Days

New Zealand

~ 11 Days

Spain

~ 20 Days

Hong Kong

~ 9 Days

Poland

~ 14 Days

Qatar

~ 10 Days

Turkey

~ 23 Days

Peru

~ 81 Days

Sweden

~ 21 Days

Switzerland

~ 11 Days

Uzbekistan

~ 7 Days

United Arab Emirates

~ 14 Days

Belgium

~ 24 Days

Luxembourg

~ 15 Days