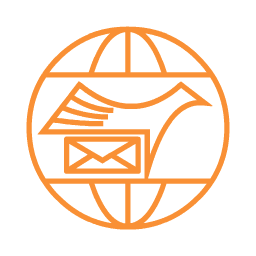 Enterprise des Poste Lao (Laos Post) Track & Trace
Enterprise des Poste Lao (Laos Post) is a postal operator of Laos, a state-owned company delivering mail within the country and sending letters, parcels, documents, and cargoes abroad. Postal services arose in this land when Laos was under the French rule. Laos gained independence in 1945, nevertheless, the first stamps for the Laos postal service were published in Paris in 1951. In 1952 Laos joined the Universal Postal Union (UPU). The Laos post sticks to the UPU delivery standards.
The Laos postal operator partners with EMS, an international express delivery service. This service provides extra speed delivery for important documents and trade cargoes. It enables bringing deliveries to any part of the world. As is known, EMS is not a separate postal network, it brings together postal services of various states for managing express delivery of documents and merchandise to any part of the world.
Laos post offers several variants of international delivery: as part of the EMS service package and foreign delivery services from the postal operator itself. The international ordinary delivery for small packages is for light packages weighing not more than 2 kilos. This is a convenient delivery service for commercial goods sent to various parts of the world. The international delivery for registered packages allows an additional service - such findings can be tracked while being delivered to their recipients. This service is another popular postal option for e-commerce sellers sending their goods to buyers worldwide. It's usually applied for the delivery of valuable cargoes. You may track them on our site by filling the tracking number in the corresponding field and pressing "Track".
Don't forget to check where your sending is with the help of our tracking service PostTrack.com. You will determine the location of your item shipped by Laos Post in a moment.