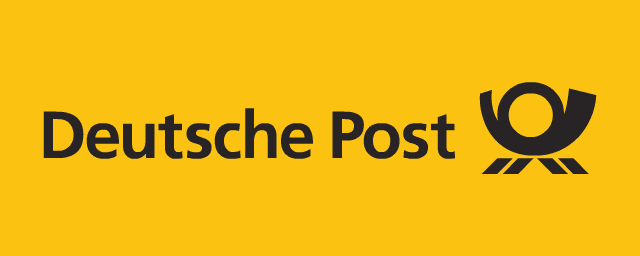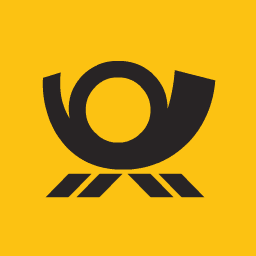 Deutsche Post (German Post) Track & Trace
Deutsche Post is logistics and postal company in Germany, which is engaged in the delivery of written correspondence and postal cargo not only in Germany but also in 210 countries around the world. The company has three divisions. The first is engaged in delivery in Germany, the second - worldwide delivery, the third - express delivery in the country and around the world. In addition, the company has many offices around the world, which allows it to quickly and efficiently build the process of cargo delivery.
Deutsche Post is the world's largest logistics company headquartered in Bonn. It is one of the best and most reliable postal services in the world and one of the largest employers in Europe. Deutsche Post is rightly called the pride of the country and an integral part of the German people. After all, the vast majority of letters in Germany are next day delivery.
Consider the main types of parcels:
Book International is a parcel for sending publications (books, magazines, catalogs). Two types of delivery are available - economy (by ground) and faster - priority (by air). Tracking unavailable;
Postcard International are letters and parcels for sending written correspondence and documents. Delivery is priority. Tracking unavailablel;
Registered International is the registered letter with the ability to track;
Express Mail is an letter with express delivery and traceability;

Insured Letter

is a declared value and insurance letter.
To understand the intricacies of work and the services offered by Deutsche Post and DHL is a very difficult task, since many of the services on their sites are fully duplicated. Most German online stores use DHL for sending orders outside of Germany, while others use Deutsche Post for sending packages weighing up to 2 kg and written correspondence.
Using our website PostTrack.com, you can easily track the parcel only having the track number. Site has clear and easy interface so you can quickly find where your parcel is.
The tracking number, also known as the tracking number, is a unique identifier assigned to a shipment by the shipping service. With this number, you can easily track and locate your parcel anytime. Our platform supports bulk shipment tracking, allowing you to enter multiple tracking numbers to find several parcels simultaneously.
FAQ - Deutsche Post (German Post)
The estimated time of delivery for Deutsche Post (German Post)
A table on the delivery time of packages depending on the country of destination. Statistics generated for Deutsche Post (German Post) packages with the status of Delivered
Germany

~ 8 Days

Italy

~ 7 Days

United States of America

~ 11 Days

France

~ 7 Days

Poland

~ 6 Days

Netherlands

~ 7 Days

China

~ 13 Days

Austria

~ 6 Days

Romania

~ 9 Days

Spain

~ 9 Days

United Kingdom of Great Britain and Northern Ireland

~ 9 Days

Sweden

~ 8 Days

Hungary

~ 8 Days

Lithuania

~ 8 Days

Switzerland

~ 8 Days

Finland

~ 7 Days

Australia

~ 7 Days

Japan

~ 11 Days

Greece

~ 14 Days

Ukraine

~ 19 Days

Portugal

~ 10 Days

Czechia

~ 8 Days

Thailand

~ 11 Days

Denmark

~ 4 Days

Belgium

~ 10 Days

Turkey

~ 11 Days

Croatia

~ 11 Days

Slovakia

~ 7 Days

Latvia

~ 9 Days

Bulgaria

~ 13 Days

Canada

~ 12 Days

Ireland

~ 11 Days

Israel

~ 23 Days

Cyprus

~ 15 Days

Mexico

~ 23 Days

Lebanon

~ 13 Days

United Arab Emirates

~ 13 Days

Moldova (Republic of)

~ 14 Days

India

~ 10 Days

Saudi Arabia

~ 22 Days

Singapore

~ 7 Days

Russian Federation

~ 15 Days

Norway

~ 7 Days

Serbia

~ 17 Days

Belarus

~ 13 Days

South Africa

~ 22 Days

Colombia

~ 23 Days

Hong Kong

~ 11 Days

Brazil

~ 24 Days

Kazakhstan

~ 19 Days

Qatar

~ 14 Days

Luxembourg

~ 6 Days

Malaysia

~ 14 Days

Slovenia

~ 7 Days

Malta

~ 13 Days

Cuba

~ 27 Days

Viet Nam

~ 20 Days

Egypt

~ 15 Days

Estonia

~ 9 Days

Algeria

~ 20 Days

Indonesia

~ 18 Days

Taiwan, Province of China

~ 17 Days

Korea (Republic of)

~ 20 Days

New Zealand

~ 25 Days

Montenegro

~ 17 Days

Bosnia and Herzegovina

~ 8 Days

Ghana

~ 4 Days

Morocco

~ 6 Days

Albania

~ 7 Days

Georgia

~ 30 Days