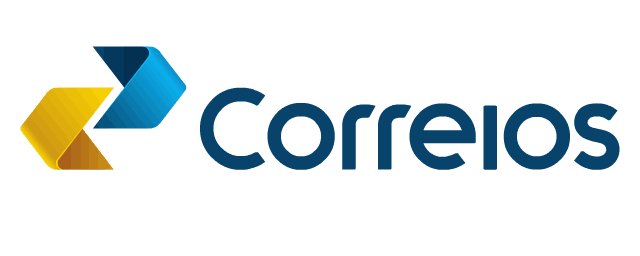 Correios (Brazil Post) is a state-owned enterprise that provides postal, logistics and communication services. The main office is located in Brazil. The postal company is a member of the Universal Postal Union.
The history of the Brazilian Post began in the 18th century. The mail message immediately began to establish on a large foot, systemically. State-wide postage stamps were issued and fixed tariffs set. Every second month, royal packet ship boats cruised between Bahia and Rio de Janeiro. Metropolitan correspondence was issued through a special window in the governor's house, then the post office was opened. In 1849, the postal system switched to the regular collection of correspondence in cities, opening a network of branches.
Brazil Post issued its stamps in 1840th for the first time. They became known as the Bull's Eyes due to their offbeat design. Brazil entered the list of countries that developed their own stamps.
The Brazil Post Logo is world-famous. By the way, it was developed by a student on a competition. The company used it for a long time, and modernized only in honor of the celebration of its 350th anniversary. The appearance of the logo was improved, but still remained the same.
Brazil is a large country and mail is still important for delivering correspondence to remote and inaccessible areas crossed by rivers and mountain systems.
To make the tracking process easy use our website PostTrack.com. Just enter the tracking number and wait for the result.
The tracking number (track number) is a unique identifier of the shipment, with the help of which the parcel can be always tracked and easily located. Tracking number is provided by the shipping service. Bulk shipment tracking. Enter several tracking numbers to find parcels.
FAQ - Correios (Brazil Post)
The estimated time of delivery for Correios (Brazil Post)
A table on the delivery time of packages depending on the country of destination. Statistics generated for Correios (Brazil Post) packages with the status of Delivered
United States of America

~ 11 Days