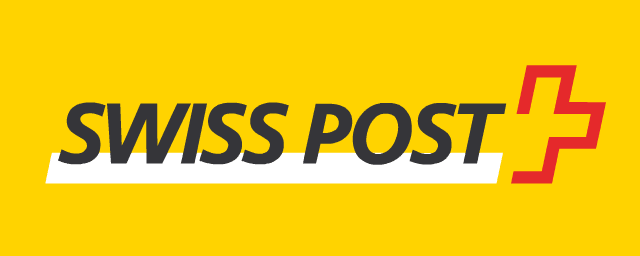 Swiss Post is a typical European postal service whose long history successfully intermingles with present-day technologies. The company is based in Bern, the city where the country's first permanent official postal connections were formed in the 17 century. Nowadays the company offers a wide range of postal services and delivers parcels and messages by all transport means, from cycles to drones.
Swiss Post focuses on delivering letters, hybrid mail (letters sent as emails, then printed and distributed as traditional ones), parcels, and documents within Switzerland and abroad. It offers postal solutions to private and commercial clients, with traditional and courier delivery options. Urgent mail, parcels, and bulky goods can be delivered the same day or overnight. The faster the delivery is, the more it costs. However, there are cost-effective solutions, like that for bulk mailing, or even postage-free options. Private letters and small parcels (up to 5 kg) to and from military personnel, and items for the blind are transported postage-free, but only within the country.
Swiss Post offers convenient solutions for those changing the place of living. It registers the change of address and, if a client wishes, redirects all his mail to his new home. This service will be active for a year since a person moved house. The letters and parcels can also be sent to a client's temporary address. There are also alternative solutions for missed postal items: from extending the collection period to allowing the mail to be delivered to someone else. In such a case a special authorisation for the third party will be needed.
Apart from postal services, Swiss Post offers solutions in warehousing, inventory management, and order processing. You may take advantage of its logistics centers located next to important road networks. They offer plenty of specially equipped storage space. Swiss Post can also help you optimize the logistics procedures. The company offers expert assistance in such fields as cross docking, collecting and delivery of goods, reverse logistics and packaging.
Swiss Post services can be reached through a mobile application; you can also contact them via social media. Its accounts can be found on Twitter, and Facebook, and a cell phone version of the service is available on Google Play.
On our website PostTrack.com, you can track the current location of your postal articles when Swiss Post is delivering them. This is an easy and convenient tracking tool to follow the movement of your sendings. Enter the tracking number of your item, press Track, and find out where it is.
The tracking number, also known as the track number, is a unique identifier assigned to a shipment by the shipping service. With this number, you can easily track and locate your parcel at any time. Our platform supports bulk shipment tracking, allowing you to enter multiple tracking numbers to locate several parcels at once.
FAQ - Swiss Post
The estimated time of delivery for Swiss Post
A table on the delivery time of packages depending on the country of destination. Statistics generated for Swiss Post packages with the status of Delivered
China

~ 29 Days

United Arab Emirates

~ 17 Days

United States of America

~ 14 Days

Germany

~ 10 Days

Hong Kong

~ 10 Days

France

~ 9 Days

United Kingdom of Great Britain and Northern Ireland

~ 10 Days

Switzerland

~ 34 Days

Italy

~ 17 Days

Portugal

~ 69 Days

Australia

~ 24 Days

Ireland

~ 15 Days

Spain

~ 27 Days

Japan

~ 16 Days

Poland

~ 19 Days

Thailand

~ 13 Days

Norway

~ 17 Days

Austria

~ 11 Days

Belgium

~ 25 Days

Korea (Republic of)

~ 18 Days

Romania

~ 24 Days

India

~ 21 Days

Saudi Arabia

~ 17 Days

Sweden

~ 19 Days

Mexico

~ 27 Days

Canada

~ 13 Days

Turkey

~ 22 Days

Russian Federation

~ 20 Days

New Zealand

~ 31 Days

Denmark

~ 14 Days

Mauritius

~ 23 Days

Finland

~ 18 Days

Luxembourg

~ 9 Days

Malaysia

~ 16 Days

Hungary

~ 19 Days

Slovakia

~ 17 Days

Czechia

~ 15 Days

Azerbaijan

~ 15 Days

Singapore

~ 12 Days

Croatia

~ 9 Days

Brazil

~ 30 Days