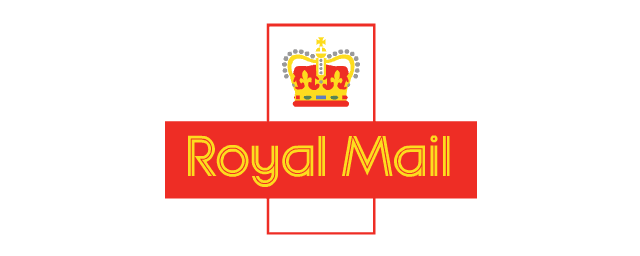 Royal Mail has been providing postal services for the population of the Kingdom of Great Britain for more than 500 years, and also serves clients all over the world. At first, the service was under the jurisdiction of the state, but in 2015, after the sale of shares, it was transferred to Royal Mail Group Limited.
More than 160 thousand people work at Royal Mail offices throughout the country. The staff undergoes special training, so everyone can be sure that the services will be provided at a high level. Every year, Royal Mail receives income in the amount of more than 10 billion pounds. The Postal Service has a special Heathrow Center (HWDC), where international mail is sorted.
Royal Mail provides such services:
Universal service. Mail sends letters, postcards, parcels to any part of the country on a fixed rate;
Special delivery. Sending mail is carried out in an accelerated mode. The cost of services is several times higher than with universal service;
Business services. The service is intended for entrepreneurs who send letters with their stamp;
Door-to-door service. Delivery includes letters, promotional materials, free newspapers.
Also, the Royal Mail guide has established a list of items and goods that are not allowed to be sent through the postal service. For example, these include alcoholic beverages, firearms, liquids that can easily ignite, drugs. For an attempt to issue a prohibited cargo mail imposes a penalty on the sender.
Royal Mail is the only postal service that has special cylindrical red mailboxes that are located throughout the country. Postal poles belong to the national authentic signs of the country and originate from 1852. They have an interesting feature - the initials of the monarch, the time of which they were installed, are inscribed on each column.
Our service PostTrack is always at hand. You can track the location of the parcel on a mobile or computer in just a few minutes. The system will automatically send you a notification about the location of the parcel and after what time the recipient can take it. PostTrack - with us just!
The tracking number, also known as the tracking number, is a unique identifier assigned to a shipment by the shipping service. With this number, you can easily track and locate your parcel anytime. Our platform supports bulk shipment tracking, allowing you to enter multiple tracking numbers to find several parcels simultaneously.
FAQ - Royal Mail
The estimated time of delivery for Royal Mail
A table on the delivery time of packages depending on the country of destination. Statistics generated for Royal Mail packages with the status of Delivered
United Kingdom of Great Britain and Northern Ireland

~ 15 Days

United States of America

~ 15 Days

United Arab Emirates

~ 26 Days

Australia

~ 17 Days

Italy

~ 21 Days

China

~ 27 Days

Qatar

~ 21 Days

Ireland

~ 13 Days

Lithuania

~ 38 Days

Canada

~ 13 Days

Japan

~ 12 Days

France

~ 11 Days

Germany

~ 14 Days

Poland

~ 16 Days

Ukraine

~ 44 Days

Brazil

~ 38 Days

Turkey

~ 15 Days

Thailand

~ 9 Days

Malaysia

~ 15 Days

Romania

~ 20 Days

Netherlands

~ 16 Days

Singapore

~ 11 Days

Hungary

~ 15 Days

India

~ 14 Days

Hong Kong

~ 11 Days

Finland

~ 17 Days

Spain

~ 19 Days

Mexico

~ 26 Days

Switzerland

~ 15 Days

New Zealand

~ 26 Days

Macao

~ 25 Days

Slovakia

~ 16 Days

Peru

~ 21 Days

Israel

~ 29 Days

Saudi Arabia

~ 31 Days

Belgium

~ 20 Days

Bulgaria

~ 30 Days

Portugal

~ 35 Days

Latvia

~ 16 Days

Korea (Republic of)

~ 20 Days

Bangladesh

~ 30 Days

Serbia

~ 16 Days

Sweden

~ 27 Days

South Africa

~ 51 Days

Austria

~ 19 Days

Chile

~ 30 Days

Viet Nam

~ 23 Days

Czechia

~ 22 Days

Kazakhstan

~ 35 Days

Uganda

~ 24 Days

Ghana

~ 44 Days

Denmark

~ 21 Days

Belarus

~ 33 Days

Greece

~ 24 Days

Bosnia and Herzegovina

~ 23 Days

Nigeria

~ 39 Days

Norway

~ 16 Days

Philippines

~ 26 Days

Algeria

~ 22 Days

Macedonia (the former Yugoslav Republic of)

~ 19 Days

Malta

~ 24 Days

Colombia

~ 30 Days

Indonesia

~ 23 Days

Cyprus

~ 29 Days

Albania

~ 22 Days

Georgia

~ 32 Days

Morocco

~ 25 Days

Taiwan, Province of China

~ 26 Days

Egypt

~ 36 Days

Argentina

~ 36 Days

Malawi

~ 18 Days