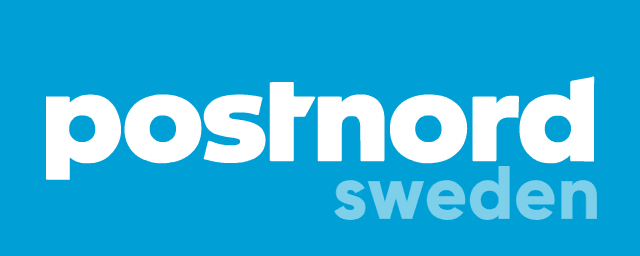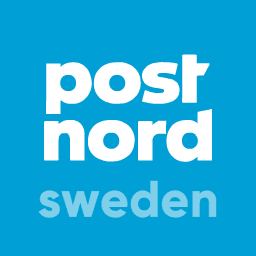 PostNord (Sweden Post) Track & Trace
PostNord is the Swedish post service that arose in 2009. Surely, postal services existed in Sweden much earlier. But the two neighboring states, Sweden and Denmark, implemented an experiment. They merged their postal services into one. Thus arose the PostNord company that is a Swedish postal operator that is supervised by the two governments - the Swedish and the Danish one at the same time. The sides have equal rights to decide how the postal enterprise will develop.
PostNord focuses on such services as mail delivery, communication, logistics, and electronic commerce. An interesting fact: according to PostNord regulations letters can be packages up to 2 kilos of weight, they can be sent in Sweden and abroad. As most of the European postal operators, PostNord is a partner of the EMS, an international express postal service. It means you can order express delivery via PostNord to any state enlisted as a member of the Universal Postal Union. Something particularly valuable can be sent as a registered mail within Sweden or abroad.
For those involved in e-commerce, PostNord offers logistics solutions, that include warehousing, customs services, fast delivery, the security of your sendings, etc. Large industrial enterprises can send via PostNord everything from raw materials to ready-made products. PostNord provides extra fast delivery of spare parts for cars; the necessary items can be delivered within 24 hours day and night within the Nordic region or to the Baltic states.
Whatever you send via PostNord, you may track your item on our site PostTrack.com. Just enter the tracking number in the field below and press the Track button.
The tracking number, also known as the track number, is a unique identifier assigned to a shipment by the shipping service. With this number, you can easily track and locate your parcel at any time. Our platform supports bulk shipment tracking, allowing you to enter multiple tracking numbers to locate several parcels at once.
FAQ - PostNord (Sweden Post)
The estimated time of delivery for PostNord (Sweden Post)
A table on the delivery time of packages depending on the country of destination. Statistics generated for PostNord (Sweden Post) packages with the status of Delivered
Sweden

~ 10 Days

United States of America

~ 13 Days

Slovakia

~ 24 Days

Germany

~ 6 Days

Brazil

~ 13 Days

Italy

~ 9 Days

United Kingdom of Great Britain and Northern Ireland

~ 7 Days

Denmark

~ 6 Days

Netherlands

~ 8 Days

China

~ 24 Days

France

~ 8 Days

Finland

~ 6 Days

Canada

~ 16 Days

Japan

~ 11 Days

Poland

~ 15 Days

Spain

~ 10 Days

Ireland

~ 11 Days

Thailand

~ 11 Days

Norway

~ 9 Days

Qatar

~ 8 Days

Taiwan, Province of China

~ 28 Days

Switzerland

~ 8 Days

Australia

~ 19 Days

Greece

~ 22 Days

Russian Federation

~ 18 Days

Singapore

~ 9 Days

Romania

~ 14 Days

Turkey

~ 15 Days

Portugal

~ 9 Days