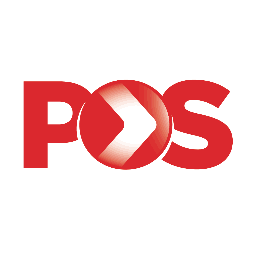 POS Malaysia (Malaysia Post) Track & Trace
Pos Malaysia (Malaysia Post) is a public service for the delivery of international parcels and cargo, as well as domestic correspondence for businesses and individuals. In addition, the postal company delivers packages and provides express delivery services. Naturally, the price for the delivery of such goods will be much higher, but if you send something valuable it is better not to save. So you reduce the risk of losing parcel and save waiting time.
POS Malaysia was established in the early 19th century and has been Malaysia's national postal operator for over 200 years, connecting Malaysia with the rest of the world, providing logistic services.
Malaysia's postal office set the record in 2015 when it launched an underwater mailbox in Layang at a depth of 40 meters below sea level. Postcards sent from an underwater mailbox are sealed in waterproof plastic bags, have a special postage stamp and are marked with the logo of the Malaysian record book.
Malaysia's first postage stamp production was launched in 1957. At that time, Malaysia separated from Great Britain and became a separate independent state. This year, residents of the country correlate not only with the appearance of the first postage stamps, but also with the development of the postal service as a whole. Since then, it has undergone many changes, which led to the existing service.
Types of Malaysia Post parcels:
Delivery by registered mail (parcels with a tracking number which is tracked at all stages of delivery)
Delivery by regular mail. These are parcels with partial information on the track. They are not tracked in the destination country.
Express Mail Service. This is actually express delivery, but this delivery is available only for some countries.
You can track your parcel using our website PostTrack.com. It is easy and convenient. You do not need to waste your time because you can do it quickly using our system.