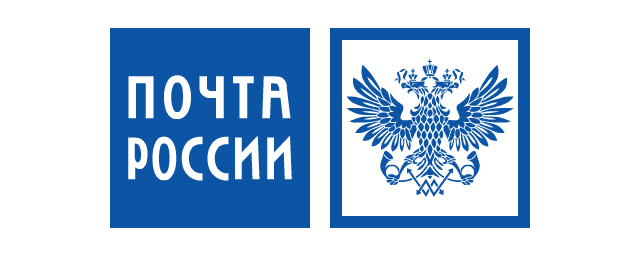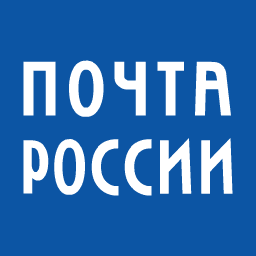 Pochta Rossii (Russia Post) Track & Trace
Pochta Rossii (Russia Post) is a state-owned company, the postal operator of Russia. The company delivers letters and parcels, hybrid post (messages sent in the electronic form and delivered as printed letters), provides international delivery services. Russian Post offers storage facilities to keep your goods and postal sending in specially equipped areas. Also, the registered clients of the postal operator can send and pay the delivery of parcels online, without attending a post office.
The Russian post cooperates with a number of money transfer services like Raiffeisen Bank and Western Union. At post offices, you can also pay community bills, communication services, and the Internet, introduce credit payments, etc. The Russian post also offers a simplified export procedure for legal persons. It enables the post clients sending goods abroad with postal documents applied as a postal declaration. This service extends only to the goods that are not subject to customs duties.
Russian Post also provides insurance services. At any post office you can insure the property, health, and life, or buy certificates for remote legal support in various legal branches.
Every year the Russian post delivers almost 3 billion letters and about 3 million parcels. The amount of transactions processed by Russian Post surpasses 3 trillion rubles (about 48 billion US dollars).
The Russian post delivers numerous goods purchased in foreign online shops. To accelerate the delivery, the Russian post opens sorting offices abroad. Currently, such offices function in Great Britain and Finland.
On our site PostTrack.com, you can track your sendings delivered by Russian Post. Enter the tracking number of your letter or parcels in the field below and press "Track".
The tracking number, also known as the track number, is a unique identifier assigned to a shipment by the shipping service. With this number, you can easily track and locate your parcel at any time. Our platform supports bulk shipment tracking, allowing you to enter multiple tracking numbers to locate several parcels at once.
FAQ - Pochta Rossii (Russia Post)
The estimated time of delivery for Pochta Rossii (Russia Post)
A table on the delivery time of packages depending on the country of destination. Statistics generated for Pochta Rossii (Russia Post) packages with the status of Delivered
Russian Federation

~ 20 Days

United States of America

~ 29 Days

Germany

~ 24 Days

Ukraine

~ 17 Days

United Kingdom of Great Britain and Northern Ireland

~ 18 Days

Italy

~ 30 Days

Belarus

~ 12 Days

France

~ 21 Days

Israel

~ 30 Days

Kazakhstan

~ 21 Days

Netherlands

~ 26 Days

Poland

~ 25 Days

Canada

~ 40 Days

Latvia

~ 20 Days

China

~ 25 Days

Spain

~ 25 Days

Japan

~ 15 Days

Korea (Republic of)

~ 19 Days

Moldova (Republic of)

~ 20 Days

Lithuania

~ 33 Days

Sweden

~ 41 Days

Switzerland

~ 21 Days

United Arab Emirates

~ 14 Days

Czechia

~ 25 Days

Estonia

~ 30 Days

Turkey

~ 24 Days

Azerbaijan

~ 15 Days

Malaysia

~ 31 Days

Singapore

~ 23 Days

Bulgaria

~ 27 Days

Armenia

~ 15 Days

Greece

~ 33 Days

Finland

~ 28 Days

Taiwan, Province of China

~ 32 Days

Hong Kong

~ 15 Days

Romania

~ 36 Days

Ireland

~ 34 Days

Montenegro

~ 32 Days

Thailand

~ 20 Days

Denmark

~ 30 Days

Hungary

~ 21 Days

Slovakia

~ 20 Days

Australia

~ 24 Days

Portugal

~ 39 Days

Egypt

~ 15 Days

India

~ 25 Days

Cyprus

~ 21 Days

Viet Nam

~ 34 Days

Georgia

~ 15 Days

Saudi Arabia

~ 38 Days

New Zealand

~ 48 Days

Uzbekistan

~ 25 Days

Indonesia

~ 38 Days

Serbia

~ 17 Days

Croatia

~ 27 Days

Norway

~ 18 Days

Virgin Islands (U.S.)

~ 22 Days

Qatar

~ 35 Days

Slovenia

~ 19 Days

Austria

~ 30 Days