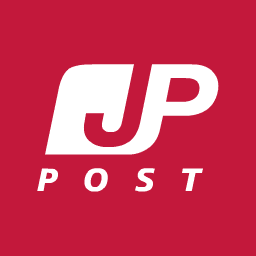 Japan Post Track & Trace
Japan Post provides traditional postal services like delivering letters, parcels and international mail services, but also has several national peculiarities, so to say. For instance, this postal operator may take your luggage for temporary storage, so that you can enjoy your trip without any burden. It also allows sending a certain amount of cash as a registered mail. This is a traditional way of sending gifts of money, with ceremonial envelopes designed especially for such occasions. The Letter Pack service allows sending documents (a package can be up to 4 kg of weight). Such postal items can be easily tracked so that the sender would be able to confirm delivery, if necessary. The Letter Pack service is available for both individual and corporate customers, who can exchange in such a way gifts, catalogues, samples of commercial use, invoices, and contract documents, etc. The service is available only in Japan and cannot be used for sending items overseas.
The express delivery services of Japan Post (express and registered mail, cash on delivery service, etc.) ship items on any day, including weekends and holidays. A unique parcel service (Yu-Pack) delivers refrigerated food and can be used for sending sports gear (to a hotel or resort) and transporting luggage to an airport. Yu-Pack is also available only within Japan.
Those sending overseas, to and from Japan, can use all the advantages of EMS - the international express delivery of mail and goods. Japan Post makes online shopping easy, delivering items to more than 120 countries and areas worldwide.
Japan Post also offers logistics services for local and foreign clients. If you want to follow your item being delivered by Japan Post, we offer you a reliable and straightforward tracking service PostTrack. Enter the tracking number of your parcel or mail and press the "Track" button. In a couple of seconds, you will know where your sending is.