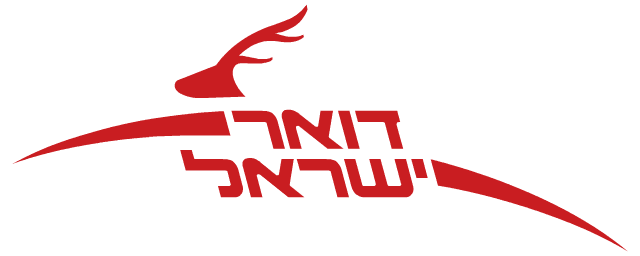 Israel Post is a state enterprise known also as the Israel Postal Company. It provides all sorts of postal services in the Jewish state. Historically the Jewish post inherited a lot from the British post and preserves some common features with the UK postal service till nowadays. Israel Post delivers mail, and parcels, provides telephone services and runs a Postal Bank that enables Israeli residents and foreigners buying and selling currency free of charge. The Bank also offers access to such international money transfer services as Western Union, Eurogiro and QuickPay.
As a partner of EMS, a reliable international courier service, Israel Post provides quick delivery (within 2 - 3 working days) to any foreign destination. The service ships documents and parcels up to 20kg. For business clients, the postal operator offers customs brokerage services, a "Bring me" option cutting import postages, and insured courier services.
Israel Post faces a challenge that will be quite unfamiliar to any other postal operator. The history of the Jewish state is closely connected with the origins of Christianity. Every year the Israeli post receives numerous letters addressed to God, messages keep coming from all over the globe. Fortunately, they are not treated as dead letters but are collected at mail service headquarters in Givat Shaul (the Jerusalem government quarter), and once a year postmen bring them to the Western Wall, where they are left in the cracks of the Wall during a special ceremony.
Whatever sending of yours is being delivered by Israeli Post you can track it here, on our website PostTrack.com. Enter the tracking number of your sending and press the Track button. We offer quick and secure tracking service for dozens of postal providers of the world.
The tracking number, also known as the track number, is a unique identifier assigned to a shipment by the shipping service. With this number, you can easily track and locate your parcel at any time. Our platform supports bulk shipment tracking, allowing you to enter multiple tracking numbers to locate several parcels at once.
FAQ - Israel Post
The estimated time of delivery for Israel Post
A table on the delivery time of packages depending on the country of destination. Statistics generated for Israel Post packages with the status of Delivered
United States of America

~ 2 Days

Germany

~ 8 Days

United Kingdom of Great Britain and Northern Ireland

~ 5 Days

Israel

~ 25 Days

India

~ 15 Days

Italy

~ 10 Days

Poland

~ 12 Days

Netherlands

~ 4 Days

France

~ 4 Days

Japan

~ 9 Days

Russian Federation

~ 11 Days

China

~ 27 Days

Ukraine

~ 18 Days

Canada

~ 24 Days

Singapore

~ 2 Days

Spain

~ 11 Days

Australia

~ 36 Days

Ireland

~ 13 Days

Slovakia

~ 4 Days

Switzerland

~ 7 Days

Romania

~ 7 Days

Portugal

~ 16 Days

Hungary

~ 10 Days

Turkey

~ 6 Days

Korea (Republic of)

~ 9 Days

Viet Nam

~ 19 Days

Belgium

~ 6 Days

Lithuania

~ 6 Days

Malaysia

~ 9 Days

Austria

~ 13 Days

Kazakhstan

~ 13 Days

Hong Kong

~ 13 Days

Serbia

~ 12 Days

Sweden

~ 9 Days

Thailand

~ 8 Days

Mexico

~ 16 Days

Croatia

~ 3 Days

United Arab Emirates

~ 10 Days

New Zealand

~ 5 Days

Finland

~ 11 Days

Bulgaria

~ 13 Days

South Africa

~ 14 Days

Slovenia

~ 1 Days

Greece

~ 16 Days

Brazil

~ 23 Days