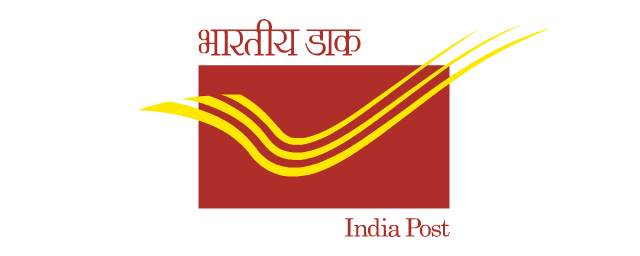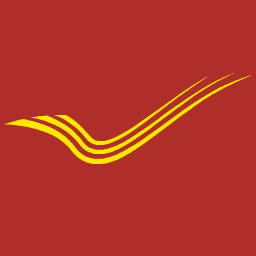 India Post Track & Trace
In India, the post is a state-operated enterprise. It came into being in 1854, founded by the British colonial power. India post provided a wide range of postal services since the first years of its existence. Nowadays the postal operator delivers mail, carries out money transfers, offers money-saving schemes, provides retail services, social payments, like pensions, allows paying bills via e-payment systems. The Indian postal network is considered to be among the widest ones.
India Post cooperates with the international express mail service (EMS). It offers a service dubbed International Speed Post that provides extra-speed delivery of documents and merchandise all over the world. The items (packages up to 35 kg of weight) shipped as part of this service are subject to customs services, but this doesn't delay them. The sendings are delivered directly to the recipient.
Unlike other postal operators, India post provides insurance services. It's a welfare program for the workers of the postal and telegraph companies. Established in 1884, it's the oldest life insurance system in the country.
The Indian post also provides money transfers as part of national and international postal services. India Post partners with foreign e-commerce companies to deliver prepaid parcels and Cash On Delivery (COD) sendings. It has special logistics post centers all over the state to assist its clients in their transmission and distribution needs.
If your sendings are being delivered by India Post, you may track it here PostTrack.com. Enter the tracking number of your letter or parcel in the field below and press the "Track" button.
The tracking number, also known as the track number, is a unique identifier assigned to a shipment by the shipping service. With this number, you can easily track and locate your parcel at any time. Our platform supports bulk shipment tracking, allowing you to enter multiple tracking numbers to locate several parcels at once.
FAQ - India Post
The estimated time of delivery for India Post
A table on the delivery time of packages depending on the country of destination. Statistics generated for India Post packages with the status of Delivered
United States of America

~ 20 Days

India

~ 21 Days

United Kingdom of Great Britain and Northern Ireland

~ 16 Days

France

~ 23 Days

Japan

~ 12 Days

Canada

~ 18 Days

Germany

~ 26 Days

Australia

~ 22 Days

China

~ 30 Days

Korea (Republic of)

~ 12 Days

Italy

~ 29 Days

New Zealand

~ 24 Days

Malaysia

~ 16 Days

United Arab Emirates

~ 12 Days

Singapore

~ 9 Days

Mexico

~ 21 Days

Spain

~ 28 Days

Hong Kong

~ 8 Days

Netherlands

~ 20 Days

Switzerland

~ 14 Days

Russian Federation

~ 38 Days

Sweden

~ 26 Days

Ireland

~ 22 Days

Thailand

~ 9 Days

Poland

~ 23 Days

Qatar

~ 11 Days

Saudi Arabia

~ 29 Days

Taiwan, Province of China

~ 9 Days

Philippines

~ 17 Days

Turkey

~ 20 Days

Bangladesh

~ 21 Days

Oman

~ 13 Days

Israel

~ 25 Days

Ukraine

~ 28 Days

Viet Nam

~ 9 Days

Hungary

~ 36 Days

Portugal

~ 22 Days

Finland

~ 20 Days

Kuwait

~ 31 Days

Austria

~ 21 Days

Sri Lanka

~ 15 Days

Bulgaria

~ 23 Days

Latvia

~ 18 Days

Denmark

~ 27 Days