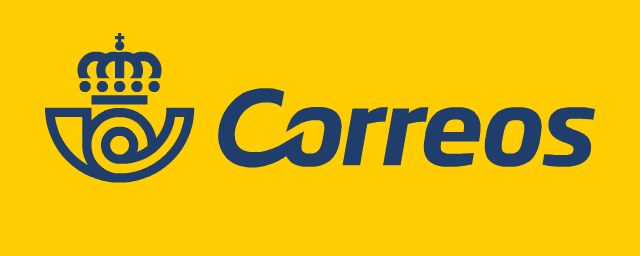 Correos (Spanish Post), or Sociedad Estatal de Correos y Telégrafos, is the Spanish national postal operator, also responsible for mail delivery in Andorra. It's a large state-owned company with more than 50,000 employees delivering about 5 billion sendings every year. This makes Correos one of the largest mail services of the world.
The Spanish post delivers letters (usual and urgent ones), online telegrams, digital postcards, and digital mail. The latter are messages and documents that are send in a digital form, then printed and delivered to a recipient in a sealed envelope. With the Spanish post you can send urgent messages and important document from your computer. A special service known as Burofax Premium Online is used to deliver especially important documents safely and securely and within a brief period of time. In this case the delivery requires a third-party proof. It is done via the Internet or fax within the 24 hours.
Correos also offers money transfer services with the help of Giro International you may send money to all part of the world, and the recipient will get it within 4 - 6 working days. If you want to make it quicker, the electronic transfers from Western Union will deliver you money to more than 190 countries within several minutes.
Correos provides logistics services for entrepreneurs. With the help of Correos and its eCommerce solutions, you may open an online store, assisted by a professional designer. You will be able to offer your goods and services at some 50 various online marketplaces. Our site PostTrack.com offers you to track your spendings shipped by the Spanish post, just enter the tracking number of your letter or parcel and click on the Track button.
The tracking number, also known as the tracking number, is a unique identifier assigned to a shipment by the shipping service. With this number, you can easily track and locate your parcel anytime. Our platform supports bulk shipment tracking, allowing you to enter multiple tracking numbers to find several parcels simultaneously.
FAQ - Correos (Spanish Post)
The estimated time of delivery for Correos (Spanish Post)
A table on the delivery time of packages depending on the country of destination. Statistics generated for Correos (Spanish Post) packages with the status of Delivered
Spain

~ 16 Days

Italy

~ 12 Days

United Kingdom of Great Britain and Northern Ireland

~ 10 Days

China

~ 29 Days

Ukraine

~ 40 Days

Germany

~ 9 Days

United States of America

~ 19 Days

Netherlands

~ 14 Days

France

~ 12 Days

Portugal

~ 9 Days

Ireland

~ 16 Days

Romania

~ 44 Days

Belgium

~ 10 Days

Poland

~ 12 Days

Canada

~ 18 Days

Switzerland

~ 12 Days

Israel

~ 11 Days

Hong Kong

~ 19 Days

Japan

~ 18 Days

Mexico

~ 24 Days

Sweden

~ 13 Days

Greece

~ 19 Days

Thailand

~ 14 Days

Kazakhstan

~ 32 Days

Lithuania

~ 20 Days

Czechia

~ 12 Days

Saudi Arabia

~ 38 Days

Finland

~ 14 Days

Slovakia

~ 11 Days

Austria

~ 12 Days

Turkey

~ 18 Days

Hungary

~ 21 Days

Australia

~ 20 Days

Denmark

~ 18 Days

Bahrain

~ 18 Days

Malaysia

~ 21 Days

Peru

~ 15 Days

Singapore

~ 21 Days

Colombia

~ 30 Days

Croatia

~ 17 Days

Belarus

~ 36 Days

Morocco

~ 21 Days

Argentina

~ 18 Days

Korea (Republic of)

~ 22 Days

Algeria

~ 27 Days

Chile

~ 29 Days

United Arab Emirates

~ 24 Days

India

~ 17 Days

Cuba

~ 41 Days

Cyprus

~ 21 Days

Indonesia

~ 29 Days