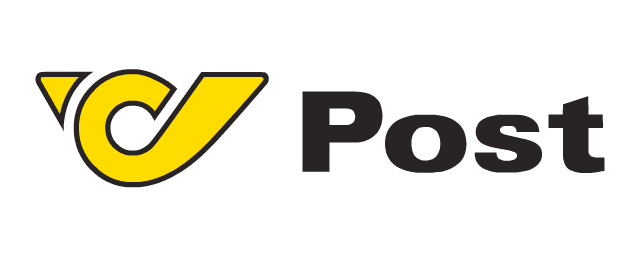 Austrian Post was, perhaps, among the first European postal services. It dates back to the 16 century. The then mail routes connected Vienna with Belgian, French, Spanish, and Portuguese cities. In the 18 century mail delivery became a state monopoly in Austria. Austrians started to deliver mail by trains, invented letterboxes, cash-on-delivery, and even pneumatic mail. In 1918 Austria launched airplane mail delivery. That is believed to be the start of airmail history. The Austrian Post is a member of the Universal Postal Union and cooperates with the EMS, the international express mail service. The Austrian Post delivers mail and parcels to some 200 countries and areas worldwide.
Austrian Post offers banking services as well. In the near future, the postal operator promises to create a network of some 500 locations offering postal and banking facilities. The Western Union transfer service is also available in Austrian post offices.
For companies, the Austrian Post provides the so-called document logistics services that help consolidate all the documents an enterprise needs and works within a single management system. One may also take advantage of digital archives developed and maintained by the Austrian Post. The postal operator also offers warehouses to preserve goods in transit, offers order picking, shipping, and invoicing services. With the help of the Austrian Post, you may launch e-marketing campaigns to advertise and boost the promotion of your brands and products.
Remember, that you can follow your sending shipped by the Austrian Post on our website PostTrack.com. Enter the tracking number of your letter or parcel and press Track.
The tracking number, also known as the track number, is a unique identifier assigned to a shipment by the shipping service. With this number, you can easily track and locate your parcel at any time. Our platform supports bulk shipment tracking, allowing you to enter multiple tracking numbers to locate several parcels at once.
FAQ - Österreichische Post (Austrian Post)
The estimated time of delivery for Österreichische Post (Austrian Post)
A table on the delivery time of packages depending on the country of destination. Statistics generated for Österreichische Post (Austrian Post) packages with the status of Delivered
Germany

~ 7 Days

Ukraine

~ 21 Days

Austria

~ 10 Days

United States of America

~ 20 Days

Hungary

~ 9 Days

Italy

~ 6 Days

France

~ 5 Days

Poland

~ 6 Days

Netherlands

~ 8 Days

Romania

~ 10 Days

China

~ 39 Days

Spain

~ 13 Days

Turkey

~ 18 Days

Czechia

~ 4 Days

United Kingdom of Great Britain and Northern Ireland

~ 7 Days

Japan

~ 13 Days

Iran (Islamic Republic of)

~ 15 Days

Russian Federation

~ 26 Days

Portugal

~ 9 Days

Lithuania

~ 12 Days

Sweden

~ 15 Days

Denmark

~ 9 Days

Slovakia

~ 6 Days

Brazil

~ 21 Days

Slovenia

~ 5 Days

Croatia

~ 6 Days

Greece

~ 21 Days

Kazakhstan

~ 13 Days

Azerbaijan

~ 15 Days

Norway

~ 9 Days

Switzerland

~ 4 Days

Belgium

~ 6 Days