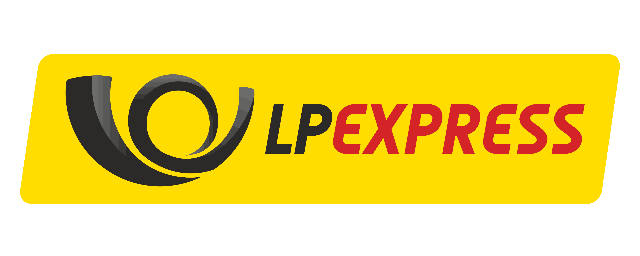 LP Express is a Lithuanian postal brand known for perfect express delivery, courier services and parcel shipping. The brand is a branch of the Lithuanian postal operator Lietuvos paštas. LP Express uses cutting-edge postal technologies and has a network of self-service postal terminals all over Lithuania. The terminals are available 24 hours a day. Sending are kept in terminals for four days since they are delivered. If a sending is not taken by a recipient, it is brought to the nearest post office where it is preserved for a certain period of time waiting for its addressee.
LP Express focuses on parcel delivery. Parcels are delivered by couriers door-to-door. The operator has special offers for private and corporate clients. The companies sending at least 10 parcels every month via LP Express acquire discounts for postal services. LP Express cooperates with online shops offering delivery lines for their buyers. The company also offers depository services, its clients can keep their goods in special postal terminals for a fixed fee. The postal operator developed a flexible discount system. Discounts are offered, for instance, to students or active buyers of some online bookstores.
With LP Express you can transfer money, take a loan, buy a travel, property, or accident insurance.
You can track any sending that is delivered by LP Express on PostTrack.com. You should enter the tracking number in the field below and press the "Track" button. In an instant, you will find out where your parcel is.
The tracking number, also known as the tracking number, is a unique identifier assigned to a shipment by the shipping service. With this number, you can easily track and locate your parcel anytime. Our platform supports bulk shipment tracking, allowing you to enter multiple tracking numbers to find several parcels simultaneously.
FAQ - LP Express
The estimated time of delivery for LP Express