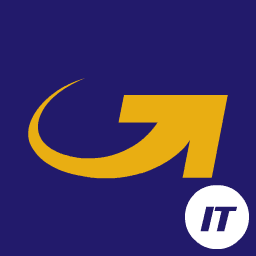 GLS Italy (General Logistics Systems). Track & Trace
GLS Italy or General Logistics Systems is the Italian postal company offering a wide range of shipment services. The company was founded in 1999, and won its reputation as a parcel delivery service. In Italy, it delivers sendings in 24-48 hours - it's the National Express service package. There is also the Safe Plus delivery mode for extra valuable packages. The postal operator also provides the delivery of letters, packages, parcels, and pallets all over Europe and worldwide. GLS guarantees door-to-door delivery, extra-speed shipment, multi-package shipments, and the safety of sendings. The postal company created a single control system allowing to monitor the quality of its services all over Europe. Shipment via GLS can be ordered via email or telephone.
On our site PostTrack.com you can track your sendings while they are shipped by GLS. Enter the tracking number of your parcel or cargo in the field below and press "Track". The result will be shown in a moment.