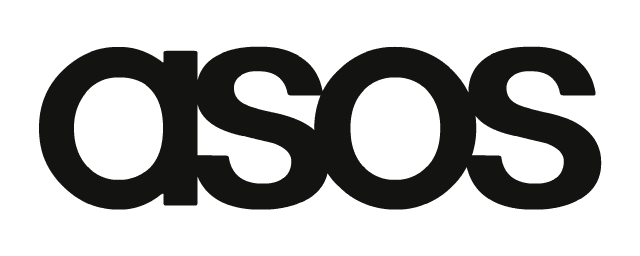 ASOS is an online shopping store remarkable for its latest style in clothes. ASOS, or As Seen On Screen, is well-known for its shopper-focused slogans.
This UK eCommerce store sells more than 800+ brands, plus it has its line of apparel. It delivers to almost every country globally and is the most famous retailer store globally as it controls the fashion industry.
On June 3, 2000, Nick Robertson, Quentin Griffiths, and Andrew Regan established ASOS. Even though it didn't start as a specific fashion eCommerce store, it soon became the UK's biggest self-sufficient online fashion wholesaler.
One of the primary reasons why ASOS is successful is its pricing game plan: to sell goods at an affordable price. Besides, it offers worldwide shipping and returns without charge.
Shoppers love to buy at ASOS as it offers incredible delivery and return alternatives. The company concentrates on distribution performance, online shopping focalization, and a deliberated eCommerce plan to expand worldwide.
ASOS has a wide selection of items with more than 80,000 products. It works as an intermediary between American buyers and European fashion design brands that don't sell in the US. It also offers its labels ASOS White, ASOS Design, ASOS Curve, and multiple famous brands such as Monkin, Pull & Bear, Bershka, and Stradivarius.
One of the features that shoppers cherish the most about ASOS is the "Outlet" section. Here you can acquire unique pieces from top designers like Versace, Gucci, Nike, and Adidas.
ASOS is the leading fashion eCommerce shop with high-quality items. It delivers to almost everywhere in the world, so if you're looking for exciting new looks and an excellent customer service shop at ASOS.
The tracking number (track number) is a unique identifier of the shipment, with the help of which the parcel can be always tracked and easily located. Tracking number is provided by the shipping service. Bulk shipment tracking. Enter several tracking numbers to find parcels.
FAQ - ASOS
1. How Long Does ASOS Delivery Take?
ASOS claims to deliver in approximately 3 to 6 days. Besides, it has a feature named "Click & Collect."
Quick & Collect offers you the option to ship to a UPS pick-up center within two working days. It commonly takes up to six business days to receive an ASOS package, so it saves you four days when using this option.
If you're a frequent buyer, it's an excellent idea to enroll in the Premier Delivery Program. Signing-up for this program costs $19, and it provides indefinite two-day delivery for one year.
Aside from the delivery method, it's essential to trail your packages with Post Track.
PostTrack is a unique tracking system for all postal services and couriers. Knowing where your package is at all moments lets you solve issues immediately. A tracking number is all Post Track requires to follow your item's journey.
What To Do If The Order Is Not Delivered Yet?
Even though ASOS has an excellent delivery method, sometimes there can be delays. If this happens, follow these steps:

Step #1 Verify The Approximated Shipping Date
Finding this data is easy, as it's sent to your email when the order is confirmed, and it's also available in your account under "My Orders."
It's essential to keep in mind that this date serves as a reference as it can be delivered before or after the estimated shipping day. We recommend using Post Track to verify the shipping movement of your items.

Step #2 Follow The Order
As mentioned, it's crucial to know where the parcel is from the moment it's shipped. Track your ASOS order with Post Track.
Tracking your package with Post Track is easy; enter the tracking number in the system. Once this data is in the system, you can follow the parcel's journey.
One of the features users loved most about PostTrack is that it sends tracking notifications to your email, browser, or mobile device, so you know when to expect the delivery.
If the package doesn't arrive at the estimated delivery day, don't panic. The parcel is probably delayed for a few days due to busy times. Make sure to keep tracking the package through PostTrack for the most recent news.
Contact ASOS within 30 days of the estimated delivery day if the order doesn't arrive.
Can The Order Be Tracked?
If you have a tracking number, it's possible to track your order.
When you place an order in ASOS, you receive an email with all the information about your purchase, including the tracking data.
Enter the tracking number in your Post Track account and follow your package's path up until it's in your hands.
Post Track is the most straightforward way to track all your online orders. It's a comprehensive packet tracking method that offers incredible features and services, such as:
Parcel tracking
Order manager
Package status notification
Thanks to Post rack, it's possible to keep an eye on your parcel from the moment it's ship until it arrives safely at the delivery address.
How Does ASOS Instant Delivery Service Work?
ASOS offers an instant delivery service for those orders that are charged Monday - Sunday, before noon for freeing on the same day between 18 and 22 hours. This service isn't available during public holidays.
It's essential to note that this service is only possible in specific locations in London. ASOS Instant isn't included at ASOS Premier, and it requires a payment of £7.95. If the service is available, it will appear at the moment you checkout.
ASOS is working hard to add more zip codes promptly. ASOS Instant provides you with a tracking number, so you know when the parcel will arrive. Post Track will send you a notification to your email, browser, and mobile device once the order is shipped from the ASOS warehouse.
Keep in mind that the courier demands a signature on the receipt to deliver the items. If there is an attempted delivery and you're not there, the driver will try the next day between 6 pm and 10 pm.
If the second attempt fails, the items are returned to ASOS, and you receive your money back.
Avoid these problems by tracking your ASOS package from the beginning. Know exactly when to expect the box and be ready to sign the receipt. Open your Post Track account now!
What Is ASOS Premier Delivery?
ASOS Premier Delivery is a membership service that costs £9.95 or $19 and covers free shipment for 365 days regardless of how much you spend.
Most UK buyers can expect Next-Day Delivery, Precise Delivery, and Standard Delivery to nearly all UK locations. In those places in the United Kingdom where these benefits are unavailable, members always get free Standard Delivery.
Once you pay the Premier Delivery subscription, wait up to 60 minutes for the service to be switched.
It's essential to note that when a person subscribes to Premier Delivery and buys multiple items on the same day, ASOS can deliver the goods in a single package. You can verify if the purchases were sent together by confirming if the tracking data is duplicated in each order.
If it's not the same tracking number, the orders will arrive in multiple parcels. In either case, please enter the data in your Post Track account and track all your orders from the moment they're shipped from the ASOS warehouse.
Post Track allows you to track multiple parcels in one single platform. Receive notifications to your email, browser, and mobile device about your item's journey. Using Post Track is the easiest way to track your boxes.
Open a Post Track account now, and take advantage of this universal tracking system.