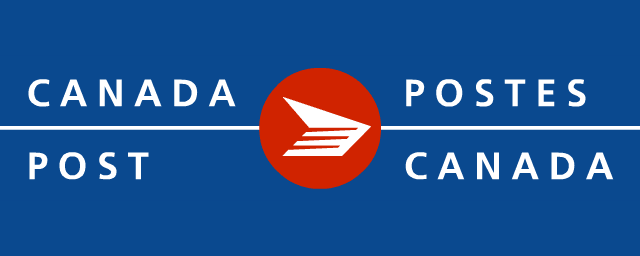 Canada Post was founded more than 150 years ago and continues to function successfully today. The history of its activities began on July 1, 1867, when the Canadian Confederation was proclaimed. It was a landmark event for the country. For the first time in history, residents from rural areas had the opportunity not only to keep in touch with citizens but also relatives who lived in other countries.
Canada Post is a group of several companies that are under state control. In total, there are about 6 thousand offices throughout the country. Every year they send more than 8 billion parcels, and their total income from the operations carried out becomes about 8 billion dollars.
Canada Post provides the following services:
Lettermail. The service specializes in sending paper documents;
Parcels. Shipping of small loads is carried out within the territory of the Canadian Confederation and abroad;
Direct marketing. The service used to send printed materials, promotional products.
What interesting facts you should know about Canada Post? Every year, Canada Post receives letters that children write to Santa Claus on the eve of the New Year. A special zip code was created for this. In order to send a letter to the Christmas wizard, you must specify the address - SANTA CLAUS, HOH OHO, CANADA. Canadа Post has a department of employees who are responsible for writing response letters and send them to different parts of the world. Thanks to them, more than 20 thousand children received a reply from Santa Claus.
With the help of our service PostTrack, you can track the package sent from Canada. It's simple! For this, you need to specify the tracking number of the parcel. Our system automatically provides all the necessary information. On the website, you can also monitor the status of the parcel and the time of its arrival at the destination. PostTrack - convenient with us!
The tracking number, also known as the tracking number, is a unique identifier assigned to a shipment by the shipping service. With this number, you can easily track and locate your parcel anytime. Our platform supports bulk shipment tracking, allowing you to enter multiple tracking numbers to find several parcels simultaneously.
FAQ - Canada Post
The estimated time of delivery for Canada Post
A table on the delivery time of packages depending on the country of destination. Statistics generated for Canada Post packages with the status of Delivered
Canada

~ 10 Days

United States of America

~ 8 Days

United Kingdom of Great Britain and Northern Ireland

~ 14 Days

Germany

~ 14 Days

China

~ 29 Days

France

~ 14 Days

Greece

~ 32 Days

Australia

~ 17 Days

Italy

~ 24 Days

Hong Kong

~ 17 Days

Poland

~ 19 Days

Netherlands

~ 17 Days

Switzerland

~ 11 Days

Turkey

~ 20 Days

Japan

~ 20 Days

Cuba

~ 42 Days

Korea (Republic of)

~ 21 Days

Ireland

~ 19 Days

Kenya

~ 11 Days

Singapore

~ 11 Days

Malaysia

~ 18 Days

Ukraine

~ 18 Days

Spain

~ 24 Days

Romania

~ 18 Days

Mexico

~ 21 Days

India

~ 21 Days

Hungary

~ 32 Days

Thailand

~ 32 Days

New Zealand

~ 25 Days

Portugal

~ 37 Days

Sweden

~ 21 Days

Barbados

~ 22 Days

Czechia

~ 22 Days

Philippines

~ 14 Days

Israel

~ 28 Days

Serbia

~ 13 Days

Belgium

~ 17 Days
What is Canada Post?
Canada Post is the national operator of postal service in Canada founded in 1867. It was originally known as Royal Mail Canada (similar to the British Royal Mail), but in the late 1960s rebranding was done to the "Canada Post" name. Since 1928 the company began to deliver mail using air services on a regular basis.
The main services provided by Canada Post:
delivery of letters;
courier delivery of documents;
delivery of parcels and goods from online stores;
direct marketing - distribution of advertising materials;
the sale of exclusive stamps;
How to track Canada Post parcel?
Step-by-step guide to track Canada Post parcel
To know how to track Canada Post parcel, you should read this instruction carefully. There are 3 ways how you can do it with the help of PostTrack.com website.
First Way (Global Parcel Tracking System)
Visit PostTrack site: https://posttrack.com/en;
Find input field with "Track" button;
Input parcel trakcing number or several tracking number (Up to 40 tracking numbers);
Click on "Track" button and you will see parcel tracking information.
Video instructions: How to track Canada Post parcel?
Second Way (App Post Track For iOS and Android devices)
Open application "Post Track" on mobile device;
Press (+) buttons;
Input tracking number(s) in input fields and press "Track" button, you will see Canada Post tracking details.
Third Way (Official Site of the Canada Post)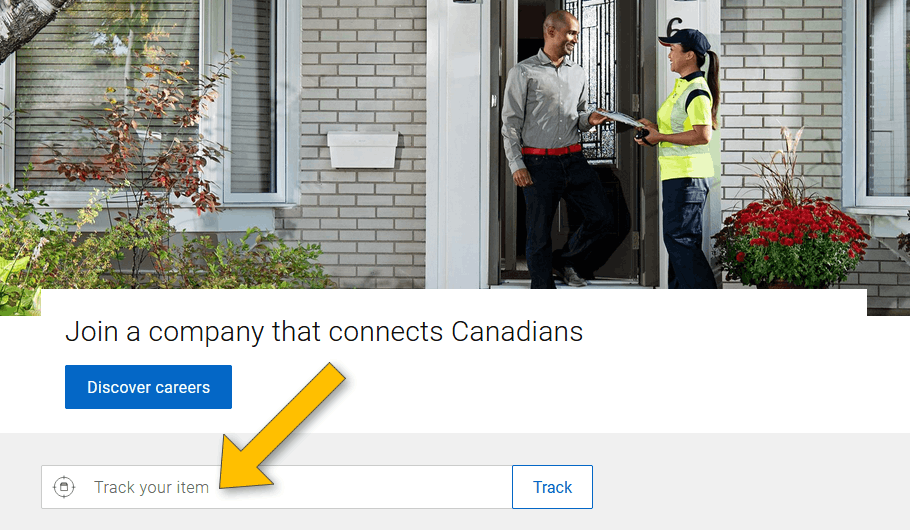 Visit official Canada Post site: https://www.canadapost.ca;
Enter tracking number, for example: LX019338033CA;
Click on TRACK button and you will see tracking result.
What is the Canada Post Parcel Tracking System?
Today, all postal services offer the ability to track mail, but Canada Post was one of the first to introduce this feature.
When registering, each parcel is assigned a track number based on the standards of the international postal Association (UPU standard), which joins Canada Post. It begins with a capital letter that indicates the type of shipment:
E — parcel that is sent via Canada Express Mail, expedited delivery;
R — a small package, its weight does not exceed 2 kilograms;
C — a package weighing from 2 to 20 kilograms.
This is followed by an individual numeric number that ends with the abbreviation CA. It means that the parcel is delivered by Canada Post.
To track the movement of your parcel, just enter your tracker number on our website and you will learn about the movement of the shipment in the Canada Post system. You will immediately receive information about whether your package is still in stock, has crossed the Canadian border, or has already been delivered to the specified post office.
Parcel tracking service is especially useful for sellers of various online stores, as well as for buyers who purchase a lot of goods online.
Delivery times by Canada Post vary and depend on various conditions, such as weather, customs delays, international coronavirus-related conditions, and the military situation in the country. Canada Post delivers an international parcel in the first two weeks after departure, which is a very good time for delivery among postal services worldwide.
The seller gave the package tracking number, but it is not in the Canada Post tracking system
The seller is most likely to be responsible in such a case. This situation may occur for several reasons:
The seller accidentally made a mistake in the track number. Try to solve this issue with them, the human factor cannot be excluded, and there are occasional typographical errors.
The parcel is not tracked, but it was actually sent by Canada Post, and the track number is correct. All postal services in the world have technical failures, but most likely this is not the reason. Usually the answer is that these parcels have not yet managed to get into the system of Canada Post. You just need to wait a few days and most likely your parsel will appear in the system. And only after this, if the problem is not solved, you can try to find out the status of your package in the customer support of Canada Post.
The seller deliberately gave you the wrong track number and did not send you the parcel. This is not the fault of Canada Post, but the seller should be dealt with. Usually the wrong track number is issued by various types of fraudsters. If you are not lucky enough to get to such sites, you need to contact to online store and/or your payment system (for example, PayPal) to try to resolve this issue at the initial stage and return the money spent. Usually financial disputes or claims are resolved in the direction of the buyer/customer, so the probability of a refund on most trading platforms is very high. The main thing is to act within the recommended time frame. For example, a claim on a trading platform such as AliExpress is recommended to open at the very end of the "protection period", because if you open it too early, customer support may reject it (close it) precisely because" the parcel may still be on the way"; and you can only open disput once, so you need to act correctly and in a timely manner.
What should I do if the parcel information is not updated after crossing the Canadian border?
Suspensions of mail-tracking may occur both within Canada and after crossing the border. If a mail item has stopped moving within a few days on Canadian territory, it is likely that it is simply moving from one warehouse to another and has not yet been registered.
A longer stop of mail by Canada Post may occur at customs - in this case, the product passes through checks and bureaucratic formalities.
If the Canada Post tracker stops after crossing the border, it is likely that it is transported in the recipient's country in a cheaper way and is not registered and tracked. Most often this happens with products that cost 2-5 dollars. But don't worry, your parcel will still arrive within the specified time frame.
For the convenience of customers, different types and delivery rates have been developed. They differ in speed, price and the presence of additional options.
The main types of delivery of Canada Post are:
Priority™ Worldwide. This means that your package is first priority. A characteristic feature of this shipment by Canada Post is the maximum delivery speed. You can get such a parcel without a fee, if the cost of the product does not exceed 200 dollars. But in this case, you need to personally attend customs clearance or pay for brokerage services.
Xpresspost International is a fast delivery service, providing a guarantee and an opportunity to receive a parcel by courier instead of at the post office. This type of parcel is not valid worldwide, but only in certain countries. There are weight restrictions-up to 20-30 kilograms (depending on the country). For the United States, this tariff implies certain advantages, for example, that a parcel within the country can be delivered in just a few days!
International Parcel is a cheap and relatively fast method. As a rule, the shipment takes up to 10 days by air and up to 60 days by land. However, there is no guaranteed delivery time. Please note! This type of mail does not allow tracking the parcel.
Tracked Packet International is a cost-effective delivery option for Canada Post with the ability to track your parcel. The weight limit is up to 2 kilograms.
Small Packet International is the most inexpensive way to deliver parcels weighing up to 2 kilograms using air services or ground transport. You can't track such a shipment, and there is no way to insure it. There is no guarantee of delivery time, but on average, the parcel arrives by air within 10-30 days and by land - up to 60 days.
Canada post - delivery from the USA
Canada post allows you to track parcels sent from the United States. Packages from the United States to Canada are delivered within an average of 8 days (for example, the same delivery method Xpresspost International, available for the United States).
The United States is one of the main partners of the Canadian postal service. Relations with American delivery services are established perfectly, which opens up a lot of advantages for users. For example, the service includes expedited delivery and targeted delivery by couriers. Also, Canada Post regularly delivers a wide variety of advertising materials on the territory of the United States.
Canada Post - delivery from China
China is a key destination for Canada Post. Everything is sent: equipment, clothing, medicines, office supplies, and even long-term food (although you should be careful with food because of the delivery time). In General, there may be problems with delivery only in China. The reason is Chinese sellers – they often make out parcels incorrectly, and they may not be passed by Chinese customs. But as soon as the parcel has crossed the Chinese border, there is no need to worry about it — Canada Post will fulfill all its obligations in the best possible way.